Summary and Current Status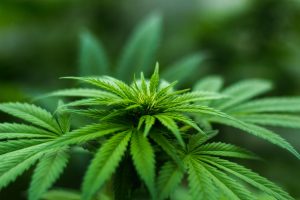 The Sonoma City Council has adopted a permanent ordinance for Personal Use of Cannabis and Commercial Cannabis. Prior to the permanent ordinances, the Sonoma City Council had taken a series of actions establishing interim moratoria on indoor and outdoor cultivation of medicinal and nonmedical cannabis (except as described under Personal Cultivation), as well as on commercial cannabis activities within City limits, with the exception of medicinal cannabis deliveries from licensed dispensaries located outside of City limits.  These actions are outlined in further details on the Cannabis Regulation Background page.
On February 4th, 2019, the City Council discussed their Planning Agenda for the upcoming months and directed staff to schedule a discussion for commercial cannabis in order to review policy direction.
Should the City Council decide to authorize a change in policy direction and approve commercial cannabis activities in the City, there are a number of actions that will need to be taken to move forward.
Return to City Council for more specific policy direction on each of the items outlined above;
Develop a commercial cannabis regulatory ordinance;
Develop a merit-based application process and implement a fee cost recovery program;
Develop and conduct application review, scoring, merit-based ranking, interviews and selection process assuming a limited number of businesses to be allowed; and
Develop a commercial cannabis tax measure for the November 2020 election
At their meeting on February 20, 2019, the City Council approved a Resolution authorizing a contract with HdL Companies to provide cannabis management consulting assistance to augment staffing needs, see the staff report and proposal.
On March 4th and April 15th, the City Council provided guidance and direction on the preparation of Ordinances and  Resolutions needed to amend the Municipal Code to allow commercial cannabis businesses to operate within the City. The City Council reviewed proposed buffer maps near sensitive uses and a permitting process that will allow up to four cannabis businesses (2 dispensaries with only 1 retail storefront, 1 testing lab, 1 manufacturer). View the Commercial Cannabis Study Session Powerpoint Presentation from April 15, 2019.
Currently Allowable Activities in the City of Sonoma
Personal Cultivation, see Ordinance #05-2018 for definitions, limitations and requirements associated with personal cannabis cultivation
Indoor:  Personal cultivation of up to six (6) marijuana plants per residence is allowed, subject to restrictions. Applies to both medicinal and recreational grows. Limited to residential properties.
Outdoor: A maximum of three (3) plants on no more than fifty (50) square feet in total per parcel with a private residence is allowed for outdoor cultivation of cannabis for personal use.
Commercial Cannabis Activities
On June 24, 2019, the City Council conducted a second reading and adopted an Ordinance adding Chapter 5.36 to the Sonoma Municipal Code (Ordinance 03-2019) permitting and regulating commercial cannabis businesses. This ordinance will go into effect on July 24, 2019 In summary, the following types and number of cannabis business are permitted in the City with a Commercial Cannabis Business Permit (CCBP):
Dispensary or Retailer - maximum of one (1).
Non-Store Front Retail Business - maximum of one (1).
Testing laboratory - maximum of one (1).
Manufacturing - maximum of one (1) (State License Type N or P only).
On June 30, 2019, the City Council conducted a second reading and adopted an Ordinance amending Title 19 of the Sonoma Municipal Code relating to commercial cannabis businesses and to permit such uses in specified zoning districts in coordination with the adoption of the new Commercial Cannabis Ordinance amending Title 5 of the Sonoma Municipal Code. This ordinance will go into effect on July 30, 2019.
Next Steps: City Council will adopt criteria for submittal requirements and the adoption of processing fees. This process is anticipated to be completed by November 2019.
For allowable uses and activities in the unincorporated areas of Sonoma County, view the Sonoma County's Cannabis Program information.
Subscribe to automatic email updates when Cannabis Regulation & Cannabis Retail RFP Updates are posted: