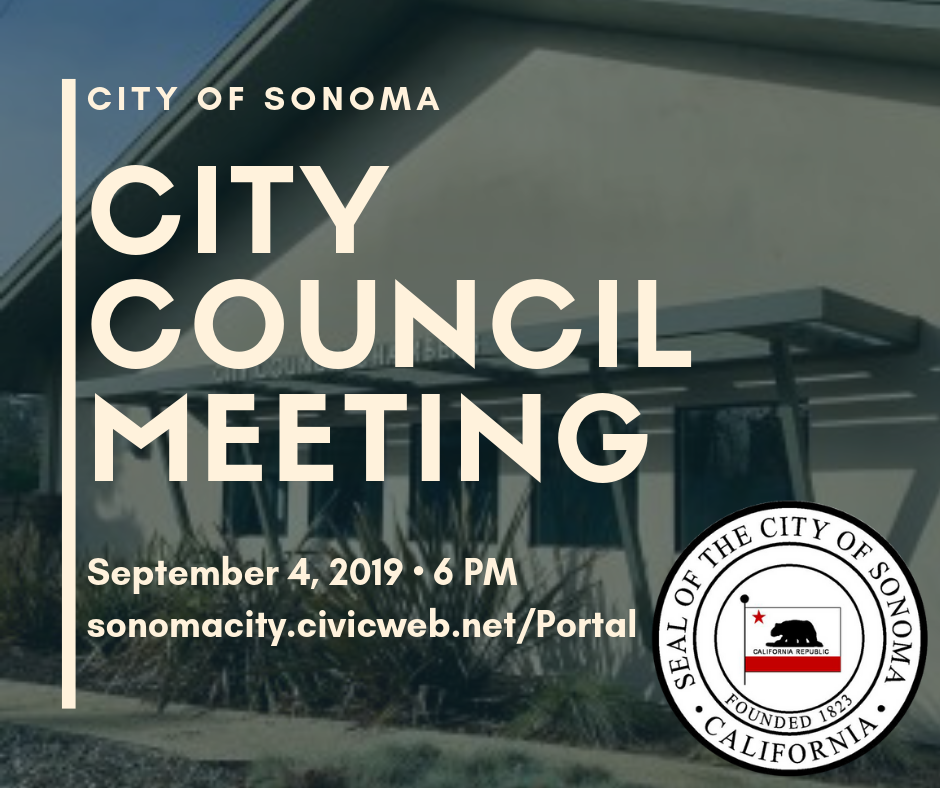 A regular meeting of Sonoma City Council will be held on Wednesday, September 4th at 6:00 pm. View the full agenda and staff reports including items on the consent calendar and public hearing on our CivicWeb Portal. Items to be considered on the regular schedule include:
Update and Initial Direction on Updating Housing Element / Regional Housing Needs Allocation Numbers, Urban Growth Boundary Update, General Plan and Related Process Items
Update Regarding the City's Preparation Efforts for the PG&E Public Safety Power Shutoffs and Potential for Extended Power Outages
Fiscal Year 2016/17 Audited Financial Statements
Appointment of the Non-Voting Youth Member to the Community Services & Environment Commission
The meeting will be held at City Council Chambers at 177 First St. West and can also be viewed on channel 27 or on the City's CivicWeb portal. If you would like to receive future meeting notifications via email, please subscribe on our CivicWeb portal.