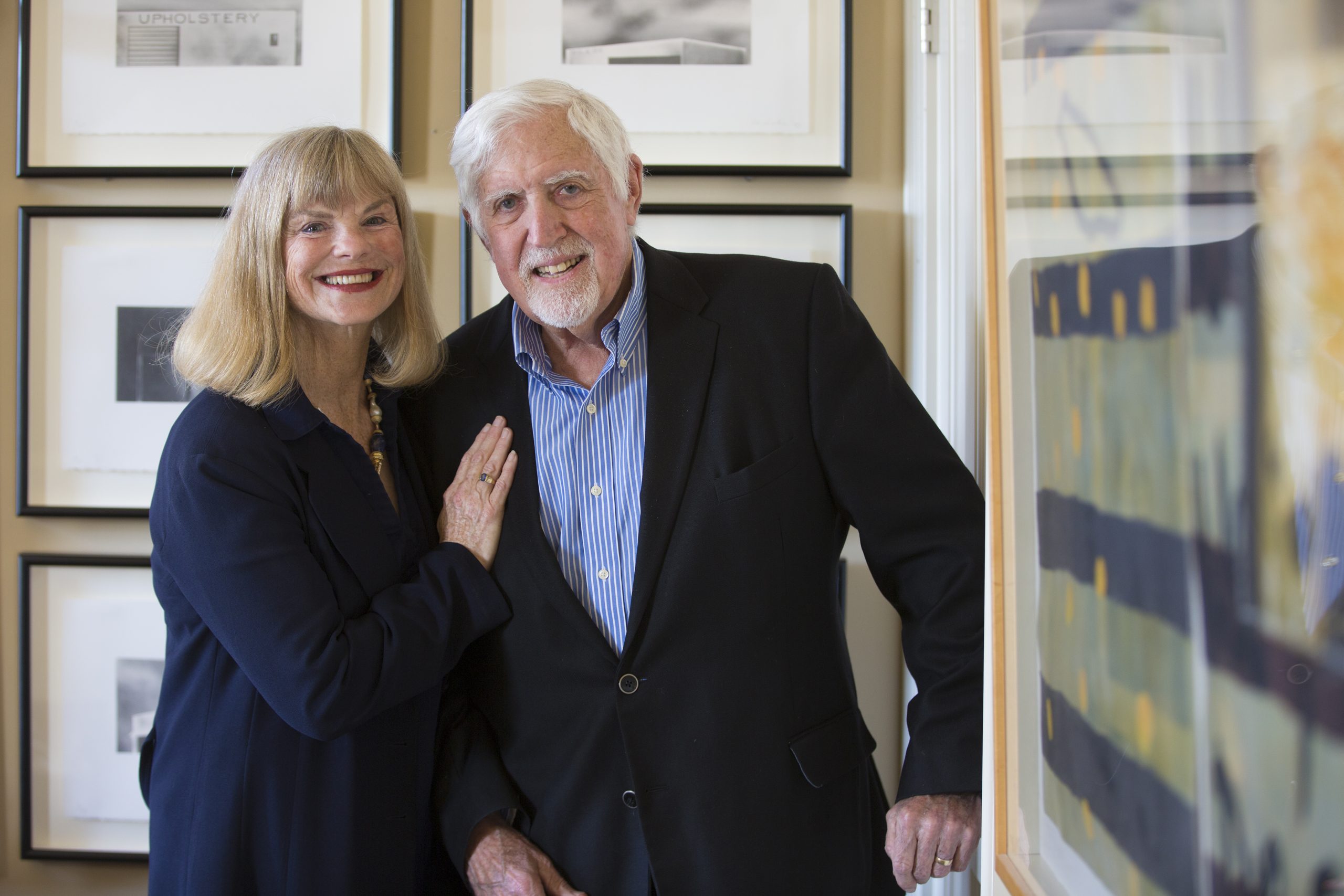 The City of Sonoma will host a reception in Mr. & Mrs. Blattner's honor on March 10, 2020, at Vintage House, 264 E First Street East, Sonoma. The reception will begin at 7:00 pm. The public is invited to attend and participate in the recognition of these devoted citizens, who have done so much for the community. Reservations, though not required, are much appreciated and can be made on Eventbrite.
The City of Sonoma has selected Simon & Kimberly Blattner as Honorary Alcalde and Alcaldessa ("Alcalde" is the Spanish name for Mayor.) After considerable discussion, Mayor Harvey nominated Mr. & Mrs. Blattner in recognition of their ongoing efforts and contributions to the Sonoma community. Particularly of note was the multitude of Sonoma Valley organizations who have been strengthened by the Blattners' leadership, vision, and hard work. These organizations include La Luz Center, Sonoma Valley Fund, Sonoma Valley Museum of Art, Sonoma Valley Hospital Foundation, and Sonoma Land Trust among others. The announcement was made at the February 3, 2020, Council Meeting and it was ratified unanimously by the City Council.
The nomination for Alcalde was based upon several of the following:
• A broad spectrum of voluntary community service to Sonoma Valley
• Service in a leadership role in at least one non-profit organization
• Has spearheaded at least one community-serving project without compensation
• Is well-known for consistent behind-the-scenes good deeds
• Does not seek public accolades or recognition for work done
• Adheres to a high standard of moral and ethical values
One of the nominations for Mr. & Mrs. Blattner said that when discussing the breadth of their contributions, it was realized that each of them individually would qualify for nomination as the 2020 Alcalde. It was noted that together they are a unique team that has contributed time and energy year over year to enhance the quality of life.
Learn more about the City of Sonoma Alcalde and a list of past Alcaldes and Alcaldessas.  For additional information, contact Rebekah Barr, City of Sonoma (707) 933-2216.
Photo courtesy of Robbi Pengelly/Sonoma Index Tribune.