Bill Lynch, Sonoma's 2023 Honorary Alcalde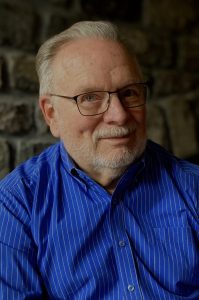 The City of Sonoma has selected Bill Lynch as Honorary Alcalde ("Alcalde" is the Spanish name for Mayor) for 2023. After considerable discussion, Mayor Lowe nominated Mr. Lynch in recognition of his ongoing efforts and contributions to the Sonoma community. Particularly of note was the many ways in which Mr. Lynch exemplified each of the selection criteria. Some of Mr. Lynch's service included starting the youth soccer program, forming a committee to establish the modern Vintage Festival and developing the Field of Dreams, serving as a volunteer firefighter,  working on the fund-raising committee for The Boys and Girls Club development, and also on a committee to raise funds for the Sonoma Valley Hospital through many capital campaigns.
Background
Historically, the position of alcalde has its roots in Spanish tradition and was used most extensively in Spain's overseas colonies.  The alcalde acted not only as a mayor, but as a mayor with veto powers over town council actions, the chief law enforcement officer, judge, assessor, notary, tax collector, hide inspector, and in some cases teacher of the pueblo.  Historian Dr. Theodor Grivas in an article appearing in the California Historical Society Quarterly wrote: "Doubtless, the most important single officer in the administration of local government in California, both before and after the American conquest, was the alcalde."
The alcalde's symbol of authority was a silver-headed cane.  If the alcalde himself was unable to attend an official function his cane would be sent in his place.  The cane also served another less ceremonial function as a standard of measure. The alcalde, in his role as arbiter of land disputes and assessor, measured the land in question based on the length of his cane.  His decision in the matter was final.
The very first person named the City of Sonoma Alcalde was Mr. Richard Raoul Emparan, grandson of the Sonoma's founder General Mariano Guadalupe Vallejo.  He was honored with the title in 1972 under action taken by then Supervisor Ignazio A. Vella and the Sonoma County Board of Supervisors and was presented with the Alcalde cane.
In 1975 the Sonoma City Council decided to make naming of an Honorary Alcalde an annual process as a means of recognizing individuals in the community who had made unselfish contributions to the welfare of Sonoma.  At a luncheon held on December 16, 1976 Mayor Henry Riboni announced that August Pinelli had been named as the 1976 Honorary Alcalde for the City of Sonoma.  Mr. Pinelli received a silver-headed cane to carry during his tenure and plaque bearing a key to the City.  The City also established a perpetual plaque to display the names of all the subsequent Honorary Alcaldes.
Nominees shall embody several of the following criteria:
 A broad spectrum of voluntary community service to Sonoma Valley
Service in a leadership role in at least one non-profit organization
Has spearheaded at least one community-serving project without compensation
Is well-known for consistent behind-the-scenes good deeds
Does not seek public accolades or recognition for work done
Adheres to a high standard of moral and ethical values
Past Alcaldes and Alcaldessas
| | |
| --- | --- |
| Name | Alcalde Year |
| August Pinelli | 1976 |
| Henri Maysonnaave | 1977 |
| Jerry Casson | 1978 |
| Bob Lynch | 1979 |
| Dan Ruggles | 1980 |
| Paul & Adele Harrison | 1981 |
| Gail Fehrensen | 1982 |
| Chet Sharek | 1983 |
| Evelyn Berger | 1984 |
| Alan & Sandy Piotter | 1985 |
| Nell Lane | 1986 |
| Jim Metzger | 1987 |
| Helen Shainsky | 1988 |
| Jerry Tuller | 1989 |
| Ernest & Loyce Power | 1990 |
| Jo Baker | 1991 |
| Ligia (Li) Booker | 1992 |
| Jim Vanderbilt | 1993 |
| Nancy Parmelee | 1994 |
| George Watson | 1995 |
| Bob & Carolyn Stone | 1996 |
| L. C. "Pete" Peterson | 1997 |
| Peggy McAleese | 1998 |
| Helen Fernandez | 1999 |
| Howie Ehret | 2000 |
| Robert Cannard, Sr. | 2001 |
| Mitch Mulas | 2002 |
| Ellie Baker | 2003 |
| Sue Holman & Susan Weeks | 2004 |
| June Sheppard | 2005 |
| Al & Kathy Mazza | 2006 |
| Phyllis Carter | 2007 |
| Sy Lenz | 2008 |
| Elizabeth Kemp | 2009 |
| Niels Chew | 2010 |
| Mary Evelyn Arnold | 2011 |
| Whitney Evans | 2012 |
| Les & Judy Vadasz | 2013 |
| Suzanne Brangham | 2014 |
| Marcie Waldron | 2015 |
| Patrick Garcia | 2016 |
| Ted & Pat Eliot | 2017 |
| Marcelo Defreitas | 2018 |
| Karen Collins | 2019 |
| Simon & Kimberly Blattner | 2020 / 2021 |
| Steve Page | 2022 |