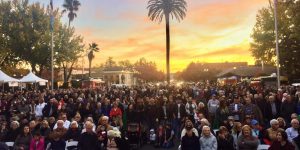 Community
The City of Sonoma is here for you.
Sonoma has a rich cultural heritage, a prominent place in California history, and a setting of unparalleled natural beauty.  We're home to more than 11,000 residents, and serve as the economic hub for the rural Sonoma Valley, with a total population of 40,000.  
The City of Sonoma, incorporated in 1883, has a Council-Manager form of government.  The City Council serves as the policy-making board for the municipality, and the City Manager as the CEO.  A friendly, small-town feel and an involved citizenry are hallmarks of our community.  We invite you to stay up to date on proposed development projects, City infrastructure improvements, and key policy initiatives.  Please contact us with any questions.  We look forward to assisting you!