Construction work on the Depot Park First Street West Frontage Improvements Project concluded on January 8, 2021. The work completed included removal of stumps and roots from four large Eucalyptus trees, widening and stabilizing the open drainage channel along First Street West, construction of a new retaining wall, reconstruction of a pathway in Depot Park, and replacement of pavement markings along First Street West in the project area.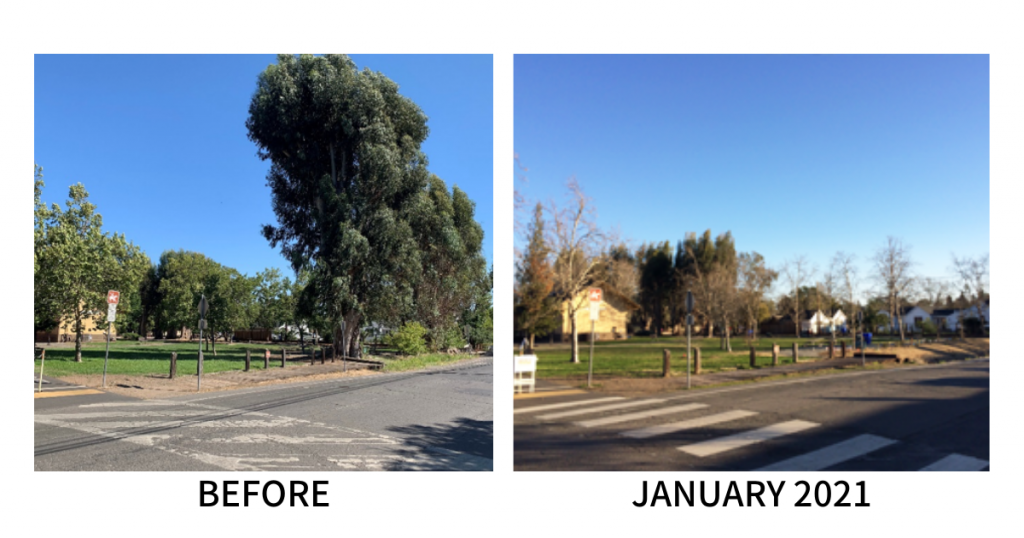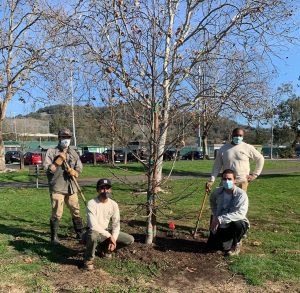 These improvements were undertaken by City of Sonoma to alleviate flood hazards along First Street West and to permanently restore the area where a corrugated metal pipe culvert failed in 2019.
Shortly after construction activities concluded, a Sonoma Ecology Center restoration team (pictured) began restoring the wetland plants and trees in the project area. The revegetation work is being accomplished through a partnership between the City of Sonoma, the County of Sonoma, and the Sonoma Ecology Center. The revegetation work is funded through the EPA's Bay Area Water Quality Improvement Fund Grant Program.