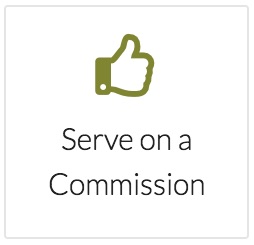 CITY OF SONOMA ANNOUNCES THE OPENING OF THE APPLICATION PERIOD FOR ONE POSITION ON THE COMMUNITY SERVICE & ENVIRONMENT COMMISSION 
Recognizing the vast knowledge and talent of our community, the City asks individuals to serve on a variety of commissions and committees. These commissions and committees are charged with focusing on key issues within Sonoma and to then provide feedback, recommendations and support to the Council on those issues.
At this time, the City is seeking applications for the following commission opening:
 COMMUNITY SERVICES & ENVIRONMENT COMMISSION – The Community Services & Environment Commission advises the City Council on matters related to the preservation and enhancement of parks, recreational facilities, open space and the natural environment under the jurisdiction of the City.
Youth Members are non—voting members of the Commission. To be eligible to serve, individuals must be fourteen to eighteen years old. They also must be a resident of the City or the greater Sonoma Valley, as defined by the Council Commission and Committee Appointment Policy. The term is for the period of August 1 – July 31.
Applications can be submitted electronically through the City's CivicWeb Portal. You can access the application by clicking on the Meetings tile and then the appropriate commission. A button will show allowing the submission of applications. Paper applications are also accepted and are available on the City's website, the Office of the City Clerk, City Hall, No. 1 The Plaza, or by emailing cityhall@sonomacity.org.
Individuals that are interested in applying are encouraged to apply. Applications will be accepted until 5:00 p.m. Friday, August 2, 2019. For questions, please contact the City Clerk at 707.938.3681, or by email at cityhall@sonomacity.org.