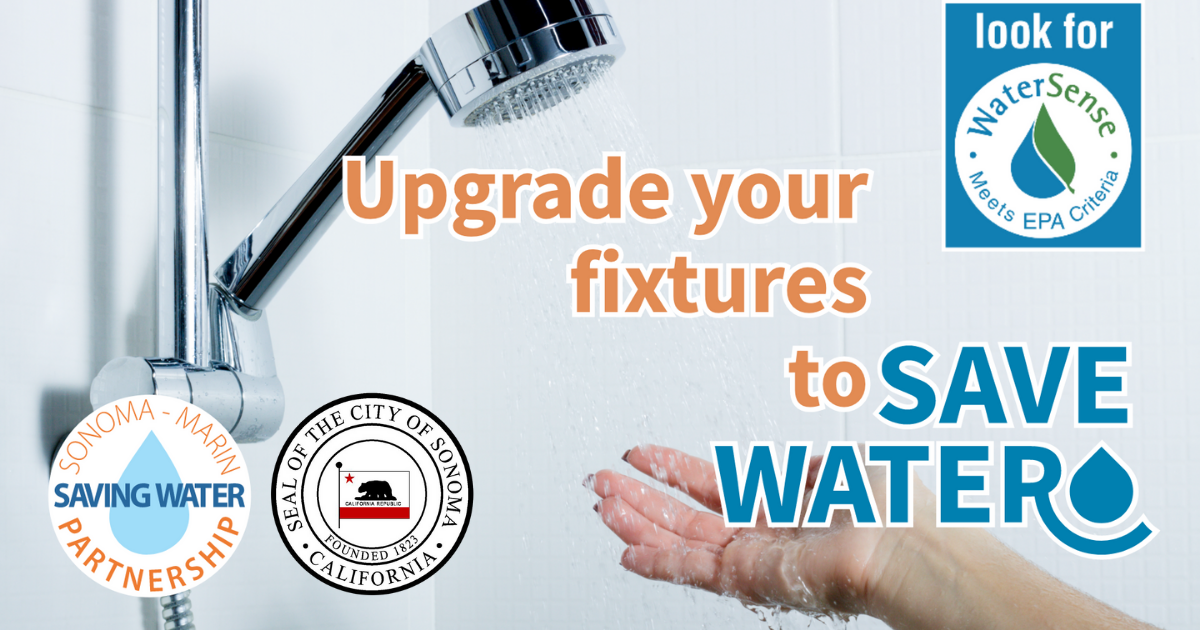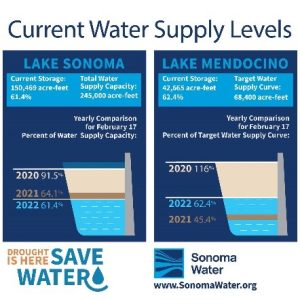 75% of California's yearly rainfall occurs from November through March. We need a lot more rain to make a difference in the drought. With very little rainfall in January and February, it's important that we all continue to conserve and use water wisely. Your water savings will directly help save water in our reservoirs. It's critical that we all do our part to save water. View current water supply levels, visit Sonomawater.org/drought.
Here are a few easy ways to reduce your water use at home:
Upgrade Your Fixtures – A super simple house upgrade can make a big difference in water savings – new technology means high efficiency.
Choose WaterSense labeled fixtures WaterSense is an EPA program that offers consumers a simple way to identify water-efficient products. Learn more on the EPA website.
Replace your dishwasher with a higher efficiency model. New Energy Star dishwashers use 3.5 gallons of water or less per load.
A new washing machine can be a great way to save water! Front loading, high efficiency, clothes washers use far less water than older models. Check here for available rebates in your service area:
Load Up – An easy way to reduce household water use during the drought is to only run full loads of laundry and dishes! While it might be tempting to get certain clothes done faster or to run a small load of dishes or wash by hand, the savings can really add up if you practice a little patience.
Take a 5 Minute Power Shower – 5 minutes = 300 seconds = Huge water savings! Limit your shower time to 5 minutes and watch the water savings add up. The average shower uses 2.1 gallons of water per minute. If you cut your daily shower time by even a few minutes, the savings will quickly add up.
Find more water conservation tips and information on the current drought on our website.