Sonoma Art Walk, First Thursdays
---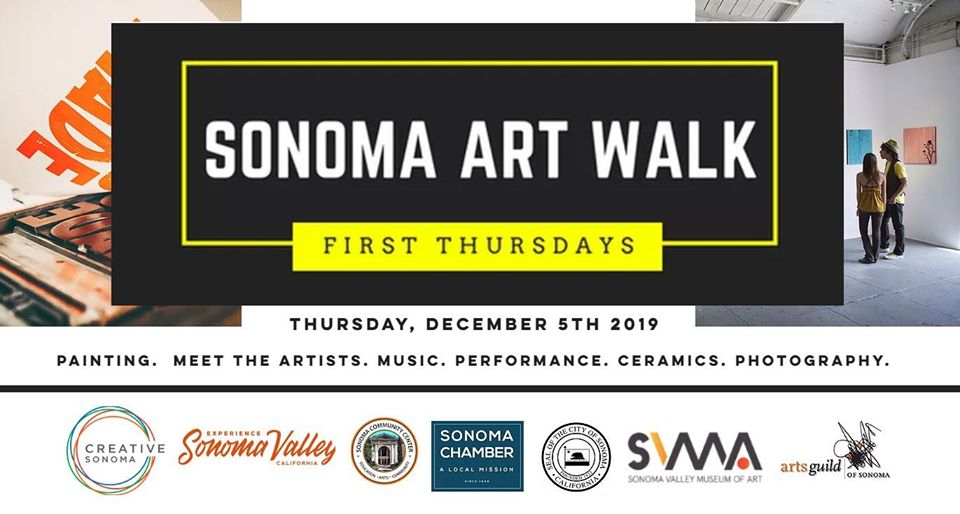 Join us to kick off the final Art Walk of 2019!
Meet at H Frank to pick up a walking map, enjoy light bites & wine. You'll meet and interact with local artists to discuss their work and inspiration.  It's the perfect time to pick up holiday gifts for family or friends (or treat yourself to a new work of art!). This event is FREE and all are welcome.
The Judging of the 2nd Annual Sonoma Holiday Decorating Contest will take place during the Art Walk. Participating businesses can win a $5,000 New Year Advertising Package donated by the Sonoma Index-Tribune / Sonomanews.com! Winner will be announced December 6, 2019.
Judging of storefront windows will be based on the following criteria:
**Sonoma Spirit
**Creativity
**Valley of Lights theme
Email info@sonomachamber.org to participate OR
Register at: www.tinyurl.com/holidaysonoma