---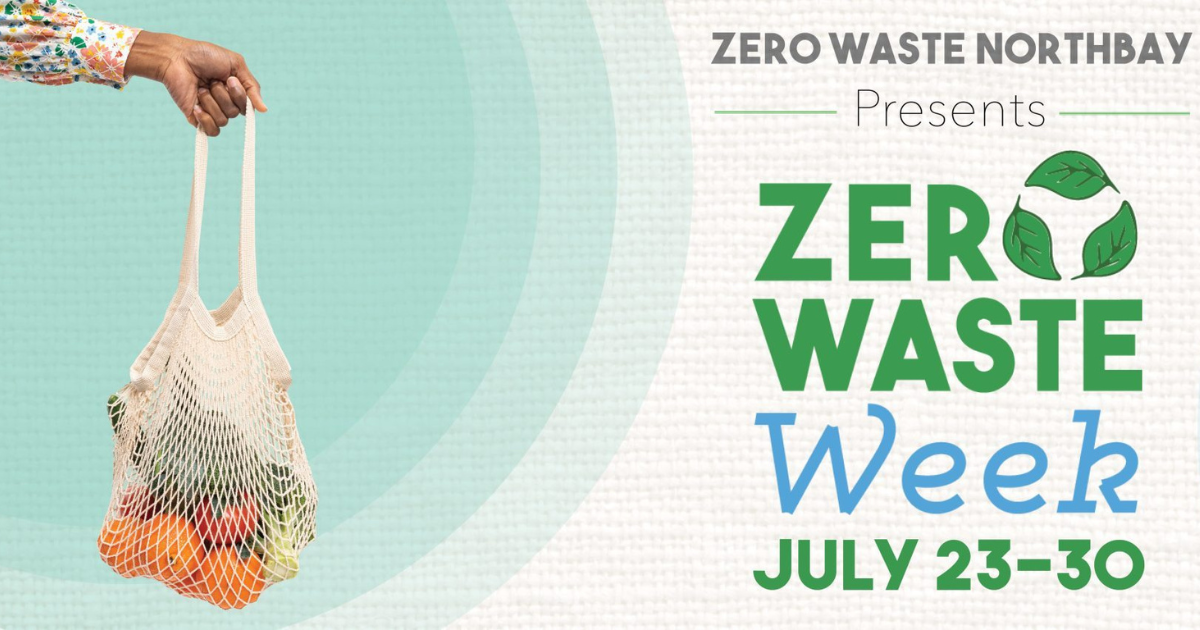 The City of Sonoma is celebrating Zero Waste Week, July 23 – 30.
On October 19, 2020, the City Council adopted a resolution with the goal of achieving zero waste by 2030. This resolution encourages our community to:
Reduce the amount of waste landfilled by increasing recycling and composting,
Reduce the amount of waste created by avoiding single-use plastics and other materials, reuse items and materials, and repair items where possible, and
Improve recycling opportunities in public and commercial spaces.
The City has taken significant steps toward achieving this goal including the passage of an ordinance that prohibits the use of non-recycled or composted food service ware, enacting a city government green purchasing program for recycled paper products, and creating the successful Sort It Sonoma! program to increase the amount of materials recycled and composted and decrease our reliance on landfilling.
During Zero Waste Week, we encourage the community to shop with reusable bags, skip plastic straws, and double down on recycling and organics composting at home, work, and play.
At the Tuesday, July 25 Farmer's Market, come learn about Zero Waste in Sonoma. You can pick up a free kitchen food scrap container and learn which materials are recycled and collected for composting from Sonoma's Sustainability Coordinator. Learn about reducing waste from Refill Madness Sonoma. And learn how and where to recycle solar panels, mattresses, paint, and electronic waste from Sonoma County's Zero Waste Sonoma.
Find more Zero Waste Week events and activities in Sonoma County on the Zero Waste Northbay Website.
Learn more about the City of Sonoma's sustainability and climate action efforts on our website.