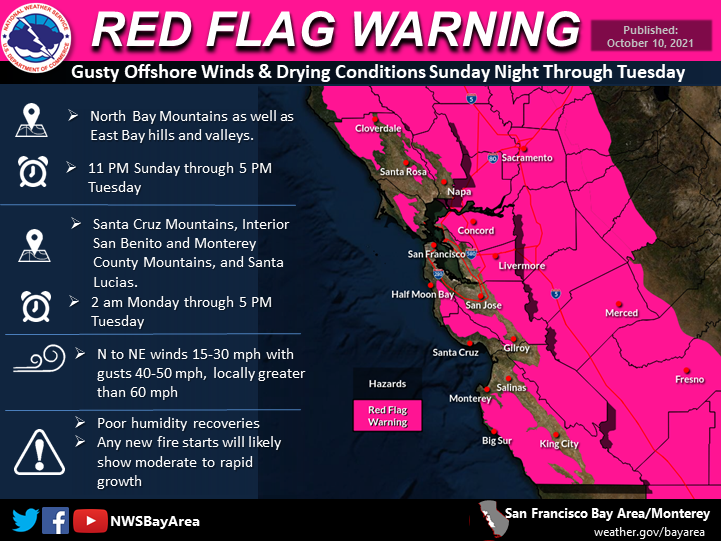 UPDATE 10/11,
The National Weather Service upgraded the Fire Weather Watch to a RED FLAG WARNING for the North Bay Mountains is in effect through 5pm Tuesday – WIND ADVISORY in effect for the entire region 9am – 8pm Monday
While no PG&E PSPS outages have been announced for Sonoma Valley, we encourage you to charge cell phones and prepare for potential power outages from trees and or powerlines down from the forecasted winds.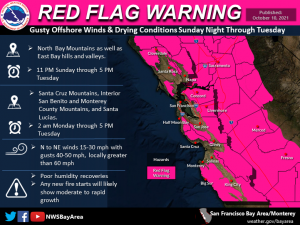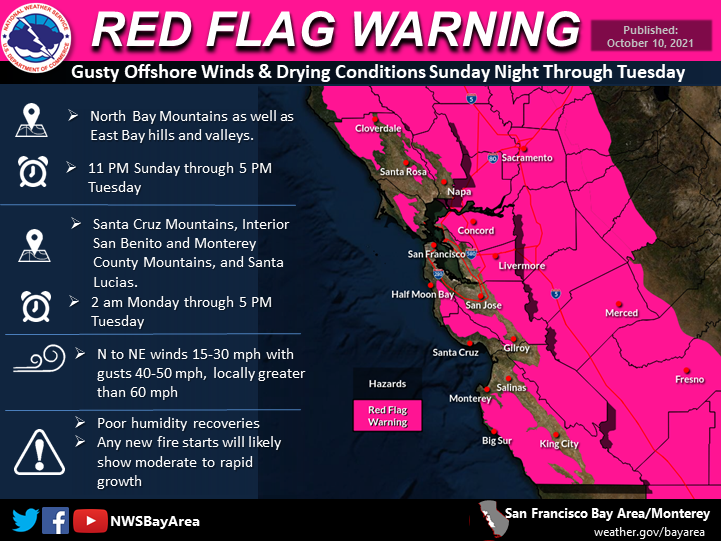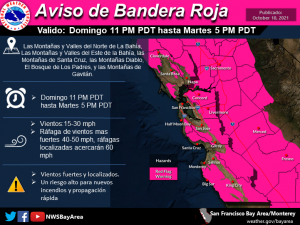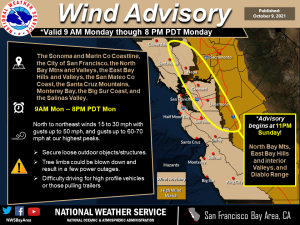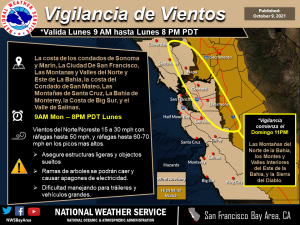 —————————————–
The National Weather Service has issued a Fire Weather Watch for parts of the Bay Area including the North Bay Mountains in effect 11:00 PM Sunday (10/10) to 5:00 PM Tuesday (10/12) due to forecasted gusty northerly winds, low humidity, and dryer than normal vegetation.
North to Northeast wind speeds of 15 to 25 mph with gusts 30 to 40 mph, locally higher gusts 50 to 60 mph are possible. The strongest winds are expected along the eastern areas of Napa, Contra Costa, and Alameda counties. Read the full warning from the National Weather Service.
A Fire Weather Watch means that critical fire weather conditions are forecast to occur. Listen for later forecasts and possible Red Flag Warnings or Public Safety Power Shutoffs.  As always, please make sure that you are signed up for SoCo & Nixle alerts and are prepared in case of an emergency, learn more on our Emergency Preparedness page.