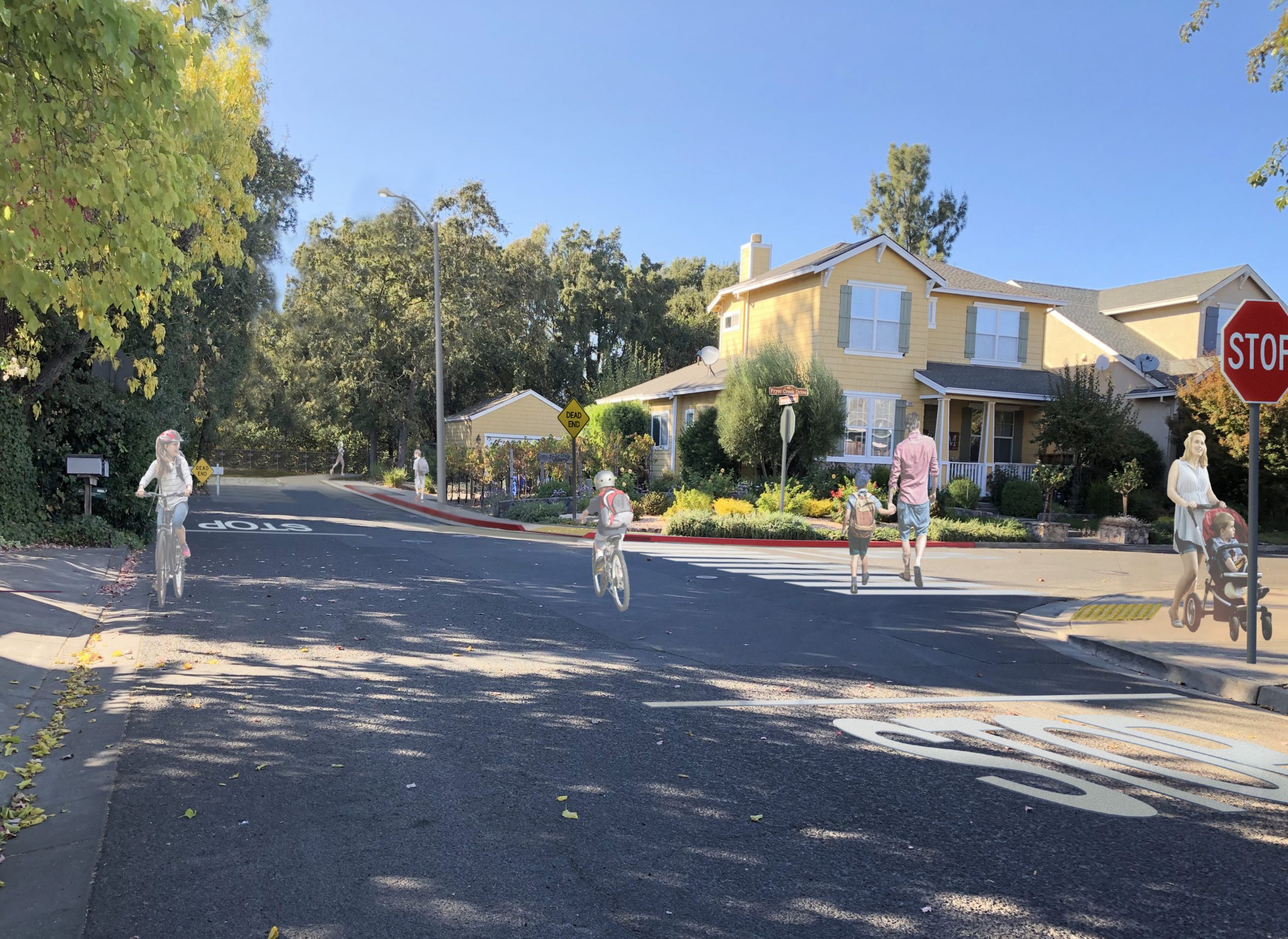 The City of Sonoma (City) Public Works Department has reported that they have completed 95% of the plans, specifications and estimates for the upcoming Fryer Creek Pedestrian & Bicycle Bridge Project (Project) expected to be constructed in summer 2021.   The environmental reporting and permitting phase of the Project is in the process of being completed.
Currently, City staff and their consultant team are coordinating with utility companies and agencies regarding existing utilities, including water, sewer, and electrical lines, that cross Fryer Creek near the proposed alignment of the bridge. The California Environmental Quality Act (CEQA) Initial Study/Proposed Mitigated Negative Declaration and the Final Mitigated Negative Declaration have been completed for this project.
For more information about this project, please visit the Fryer Creek Pedestrian & Bicycle Project page.