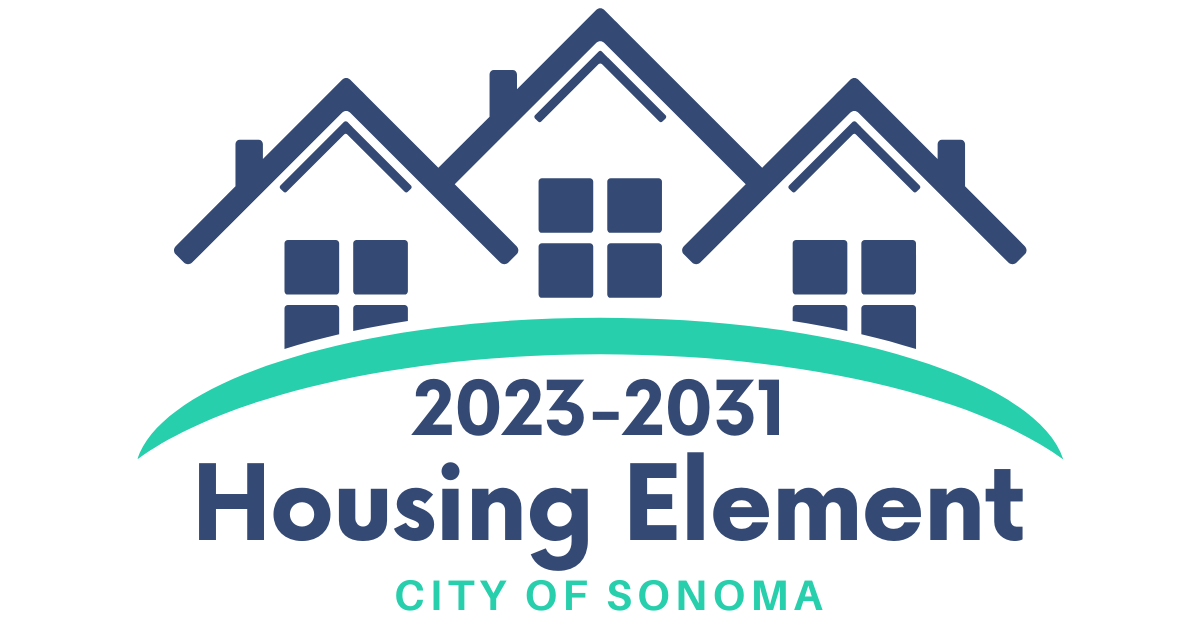 The City of Sonoma (City) is seeking feedback from the community to inform its 6th Cycle Housing Element Update, which provides the City's plan to accommodate and encourage housing development, rehabilitation, and preservation from 2023-2031 and to promote equitable access to housing and resources.
The City has several tools available on the City's website to engage the community in the 6th Cycle Housing Element Update.
The Virtual Workshop is a brief video, approximately 15-20 minutes, that provides an introduction to the Housing Element Update process, current housing information, and the housing development goals the City must plan for, referred to as the Regional Housing Needs Allocation or RHNA. Watch the workshop:
The Housing Needs and Priorities Online Survey seeks input from Sonoma's residents, business owners, and interested parties to identify current housing conditions, needs, and priorities.  The community survey addresses the needs of populations with unique housing needs, including seniors, persons with a disability, including developmental disabilities, large families with 5 or more persons, female-headed households with children present, farmworkers, and the unhoused.  The Housing Need and Priority Survey is available through April 17, 2022 and is available online:
The Balancing Act is a simulation-based tool that helps community members envision and explore how the City can meet its housing goals using Balancing Act – an easy, simulation-based public engagement tool. The tool can be accessed on the City's Housing Element Update webpage from February 25, 2022 – March 25, 2022, in both English and Spanish.