Para traducir esta página, desplácese hasta el final, haga clic en "Translate", y seleccione su idioma.
Welcome to the City's Housing Element Update Home Page. The Housing Element is a part of the General Plan for the City that assesses housing needs in the City and lays out policies for addressing those needs. The City is currently engaged in the process of updating this important document.
Learn more about the status of the City's Housing Element update process, background information, Frequently Asked Questions, what a Housing Element is, and how you can get involved in the process. We will continue to add information to these web pages as reports are released for review by the City Council, Planning Commission, and residents of the City of Sonoma.
Find links to the Virtual Workshop, Housing Needs and Priorities Survey, and Balancing Act simulation tool below in English and Spanish - Take the survey by April 22nd for a chance to win a $50 gift card!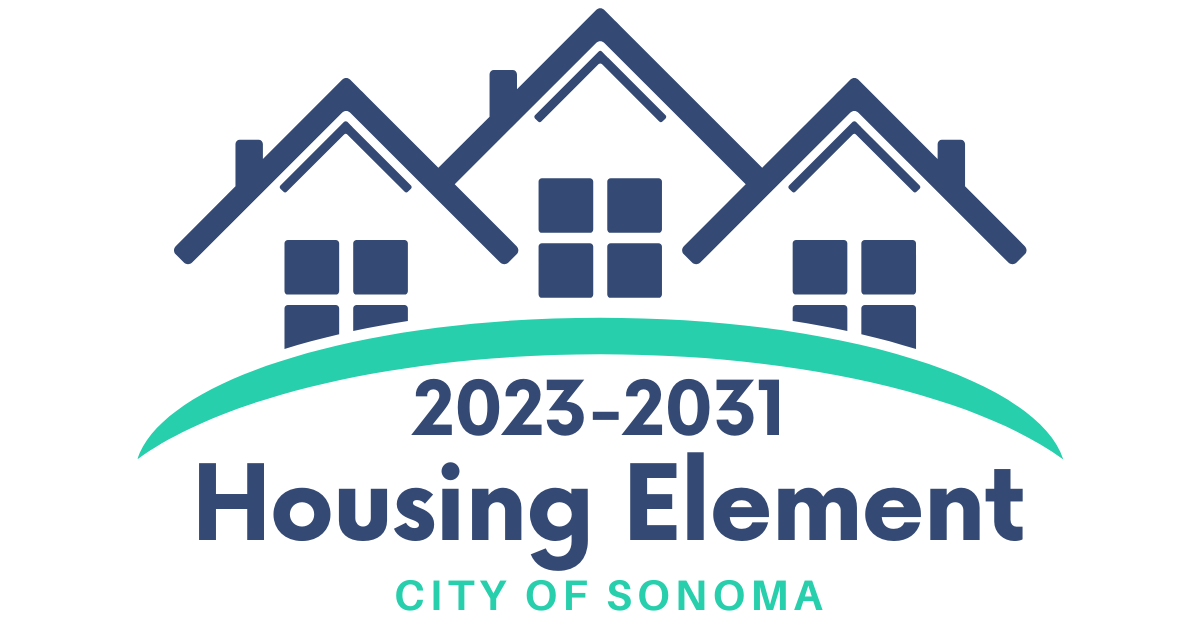 Virtual Workshop – English
Virtual Workshop – Spanish
Housing Element Update Timeline
October 2021 - February 2022, Evaluate/Review Existing Conditions, Plans, and Programs
February/March 2022, Virtual Public Workshop and Community Survey
January - April 2022, Prepare initial Housing Element Analysis
May/June 2022, Public Review Draft Housing Element (30-day review)
May/June 2022, Community Open House
August 2022, HCD Draft Housing Element (90-day HCD review)
December 2022, Adoption of Draft Housing Element
January 2023, Final Housing Element and Certification