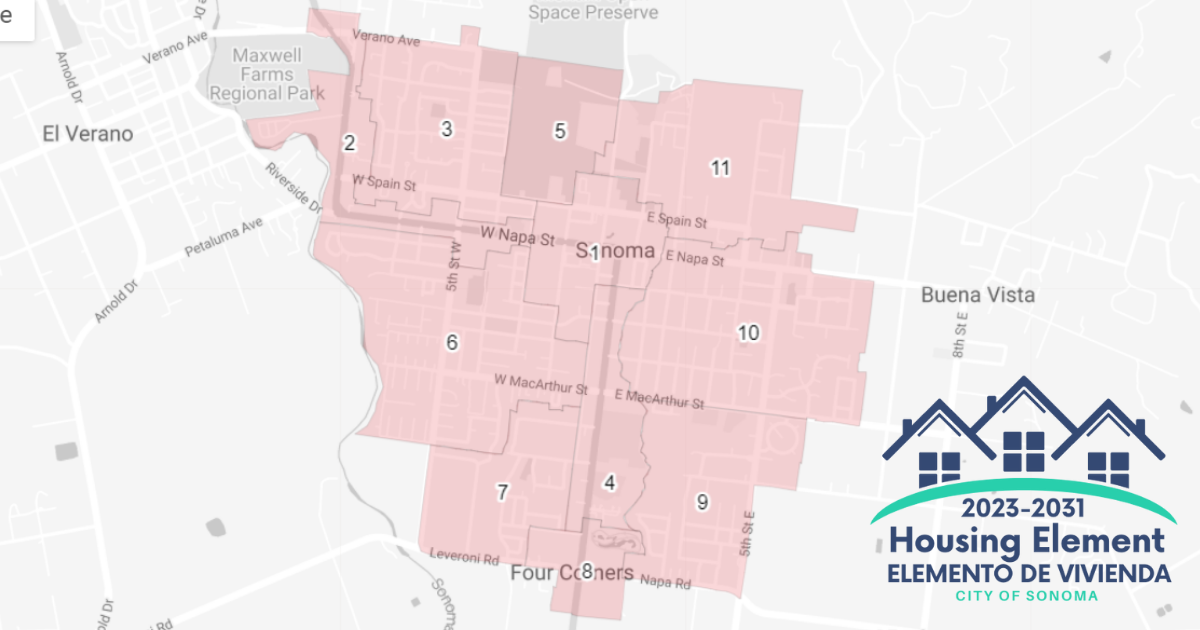 Learn how Sonoma can meet its housing goals using Balancing Act – an easy, online, simulation that allows you to create a Housing Plan by exploring how different housing densities can help the city meet its housing goals, envisioning where that housing might go, and providing input on where they want to see new housing built.
Responses from this activity will inform the Planning Commission and the City Council about where the community would like to see new housing prioritized and what the maximum density should be for these areas for the 2023 – 2032 Housing Element.
Submit your Housing Plan today!
Learn more about the City's Housing Element Update and sign up for email updates on the City's website at https://www.sonomacity.org/housing-element-update/
Read the full press release about the Balancing Act Public Engagement Tool in English and Spanish.