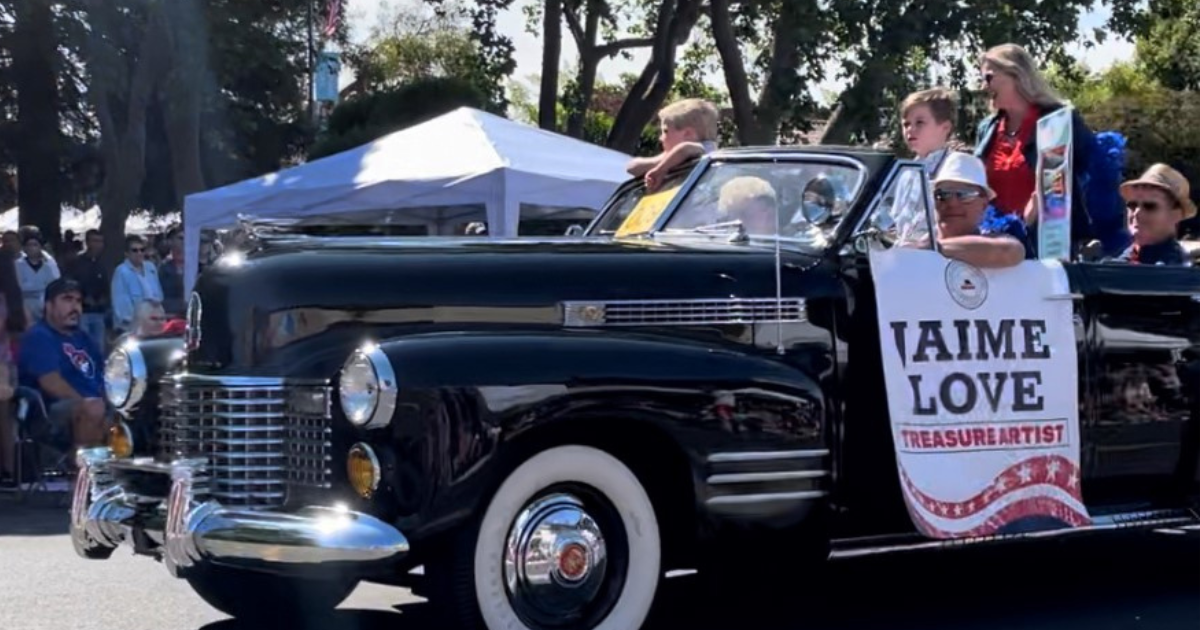 Calling all art enthusiasts and community members of Sonoma! The Cultural and Fine Arts Commission (CFAC) is delighted to kick off the nomination process for the prestigious 2024 Sonoma Treasure Artist of the Year Award.
Established in 1983, this distinguished award celebrates outstanding achievements in the performing, visual, or literary arts. But it's not just about artistic talent; it's about recognizing those who've made significant contributions to our beloved Sonoma Valley community.
What Does the Award Include?
Treasure Artists are honored throughout the year with special tributes, starting with a public reception hosted by CFAC. They receive the coveted "Key to the City," symbolizing their role as ambassadors of creativity in Sonoma.
These remarkable artists also get to showcase their work in the City Council Chambers as part of the Revolving Temporary Art Program. Plus, they're invited to be esteemed guests at the beloved Sonoma Old Fashioned 4th of July Parade.
Mayor Sandra Lowe, who's declared her mayoral tenure as "The Year of the Arts," couldn't be more excited about this annual award. She encourages everyone to join in the celebration by submitting nominations, saying, "It's an honor just to be nominated."
Nominate Your Treasure Artist Today!
If you know an outstanding artist residing within the Sonoma Valley Unified School District boundaries, including Schellville, Vineburg, Sonoma City, El Verano, Boyes Hot Springs, Fetters Hot Springs, Agua Caliente, Eldridge, and Glen Ellen, now is your chance to shine a light on their talents.
To nominate, you have two convenient options:
Online Submission: Visit here to fill out the nomination form.
In-Person or By Mail: Send written nominations to the City Clerk's office at No. 1 The Plaza, Sonoma, CA 95476 (City Hall), or email stracy@sonomacity.org.
Your nomination letter should include:
A description of the artist's work and achievements.
Photos or a portfolio showcasing their art.
How they've made an impact within the Sonoma Valley community through their art and community involvement.
Your compelling reasons for nominating them as the Treasure Artist of the Year.
Steve Hagstrom, Chair of Sonoma's Cultural and Fine Arts Commission, emphasizes the importance of this recognition. "Art makes Sonoma a better place to live, learn, work, and play," he says.
Submission Deadline: October 31, 2023. The selection of the Treasure Artist of the Year will take place at our November 9, 2023, Commission meeting.
Curious about past Treasure Artist Award recipients? Find the list here. Let's celebrate and honor the remarkable artists who call Sonoma Valley home!