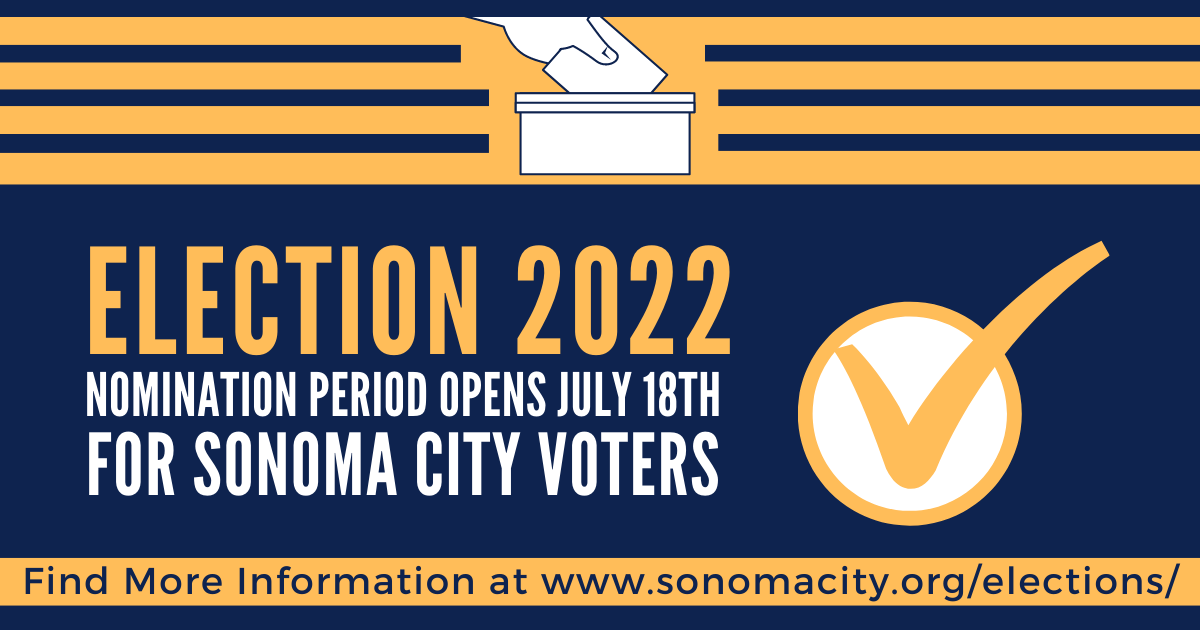 On Tuesday, November 8, 2022, a general municipal election will be held in the City of Sonoma for three Council Member seats.
Official nomination papers for eligible candidates desiring to file for the above office(s) may be obtained from the Office of the City Clerk, No. 1 The Plaza, Sonoma, beginning July 18, 2022, through August 12, 2022, by appointment only during regular business hours Monday through Thursday.
If nomination papers for an incumbent Council Member are not filed by the close of business on August 12, 2022, the voters shall have until the close of business on August 17, 2022, to nominate candidates other than the incumbent.
In order to be eligible to hold office as a member of the Council, a person must be a U.S. citizen, 18 years of age on or before Election Day and a registered voter of the City of Sonoma at the time nomination papers are issued for his or her candidacy and shall continue to reside in the City of Sonoma during the term of office.
Please email the City Clerk at rbarr@sonomacity.org to schedule or with any questions and visit the City's Elections page for more information.