Elections in the City of Sonoma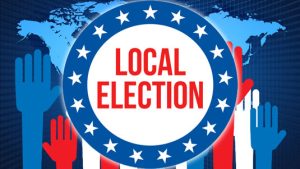 The City of Sonoma conducts municipal elections on Tuesday after the first Monday in November in even numbered years. Five City Council Members are elected at large to staggered four-year terms of office.  The next general municipal election will be held on Tuesday, November 8, 2022, during which Sonoma voters will elect three members of the City Council.
The City Clerk's Office is responsible for conducting municipal elections within the City of Sonoma. The following information has been prepared to help guide voters of the City of Sonoma, potential candidates for office, and individuals and organizations participating in City elections. Ballot measure, candidate and voter assistance information will be posted to this website as it becomes available throughout the election season. Please contact Rebekah Barr, MMC, City Clerk, if you have questions regarding elections in the City of Sonoma.