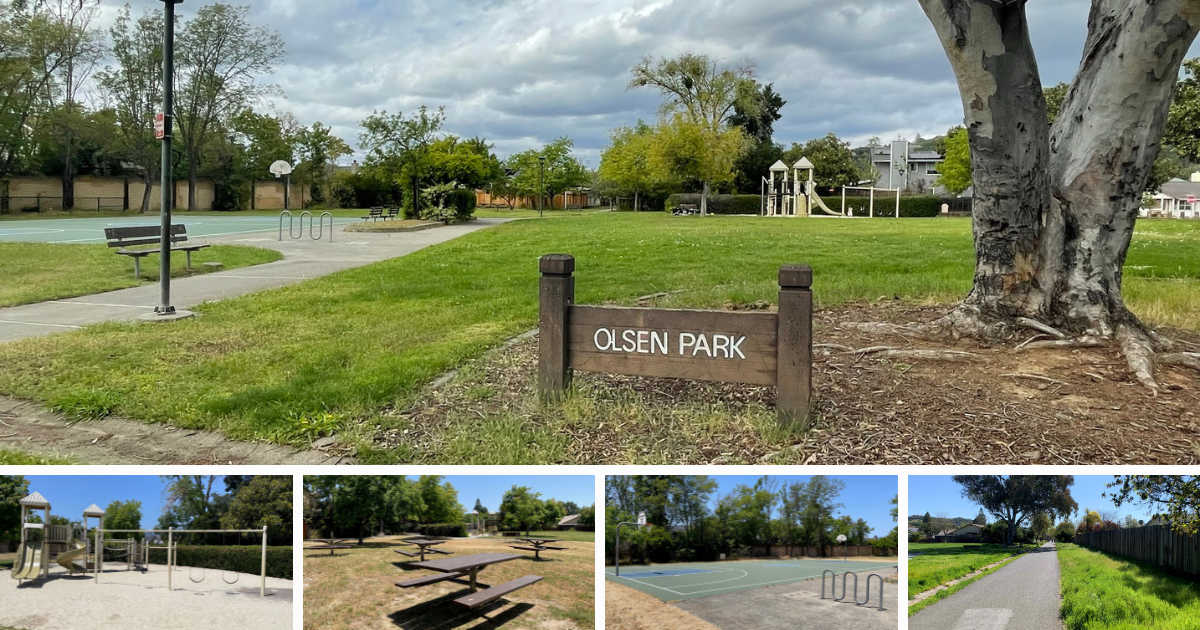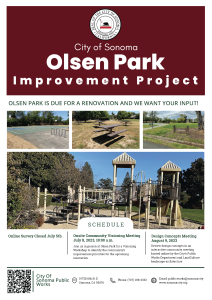 The City of Sonoma Public Works Department is hosting a Visioning Workshop to develop a community vision and improvement plan for Olsen Park on Saturday, July 8th at 10:00 a.m. The workshop will be held at Olsen Park, located at 569 Linda Drive in Sonoma.
The public is invited and encouraged to attend the hour-long workshop where they can meet project managers, learn more about the project and process, provide thier ideas and suggestions, and hear preliminary results from the online survey. Community feedback will be considered by the City and LandCulture LLP, the landscape architecture firm hired to renovate the park, to identify the community's improvement priorities, and to inform the design.
SAVE THE DATE & SPREAD THE WORD! The City will host a virtual, interactive community meeting to review design concepts on August 9th, Time TBA.
Learn more and sign up for project updates on the Olsen Park Improvements Project page.