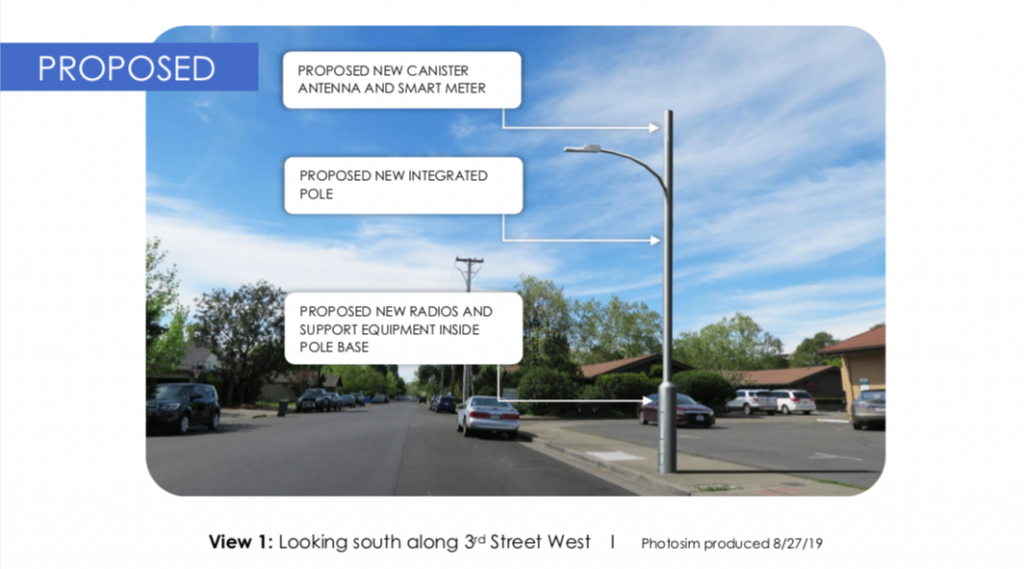 Watch a recording of the meeting.
The three Use Permit applications submitted by Verizon Wireless to install a wireless telecommunications small cell node in the public right-of-way will be heard by the Planning Commission at their meeting on Thursday, September 12th at 6:00 pm. View the full agenda and staff reports on our CivicWeb Portal. 
You can view application document in two parts, Part 1 (pages 1-36) and Part 2 (pages 37-69) for sites identified as Sonoma 006 (see 006 location map), 007 (see 007 location map) and 012 (see 012 location map).
The meeting will be held at City Council Chambers at 177 First St. West and can also be viewed on channel 27 or on the City's CivicWeb portal. If you would like to receive future meeting notifications via email, please subscribe on our CivicWeb portal.
Visit the Small Cell Towers page for more information and background.