We are delighted to announce a significant milestone achieved this week in the Chase Street Bridge Replacement Project. The construction team, led by Granite Construction Company, and the construction management team from Ghirardelli Associates Inc., have successfully completed the pouring of the bridge deck.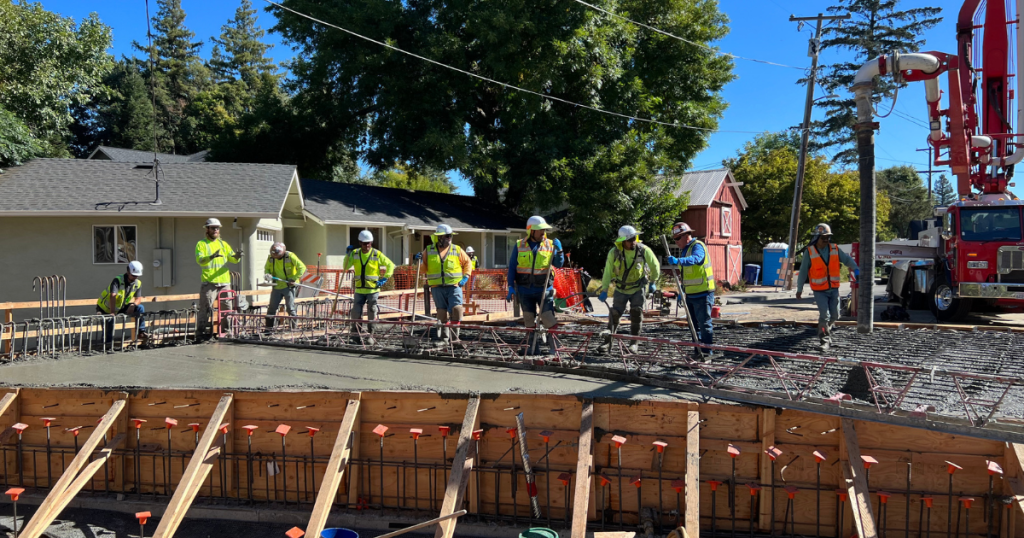 Next Steps: With the bridge deck now in place, our focus shifts to several key activities in the coming weeks:
Installation of Barriers: Protective barriers will be installed as part of the completed bridge.
Sidewalks and Stain Rocks: Sidewalks will be constructed on both sides of the bridge, enhancing accessibility for pedestrians and cyclists. Additionally, the aesthetic appeal of the project will be enhanced through rock staining on the retaining walls.
Roadway Off the Bridge: Work will commence on the roadway leading up to the bridge, connecting it seamlessly to the existing road network.
Waterline: Installation of a waterline over the bridge will be carried out to facilitate utilities and ensure proper service to the surrounding area.
Post-Tensioning: The bridge will undergo post-tensioning of the reinforced concrete slab deck to enhance its structural integrity and longevity.
Grinding the Deck: The bridge deck will be ground to achieve a smooth and safe driving surface.
Paving: Final paving will be executed to provide a durable and aesthetically pleasing roadway surface.
Miscellaneous Utility Work: Various utility-related tasks will be undertaken to ensure all service to the adjacent residences is restored.
As a reminder, the Chase Street Bridge has been closed to traffic since July 5th, 2023, and is expected to remain closed for up to six months. We appreciate the patience and understanding of the community during this period, as these necessary measures are taken to ensure the timely and safe completion of the project.
The City of Sonoma is committed to the successful completion of the Chase Street Bridge Replacement Project, providing a safer and more reliable creek crossing for all residents and visitors. We will continue to provide regular updates as the project progresses and appreciate the continued support of our community. Learn more and sign up for project updates on the Chase Street Bridge Replacement page.