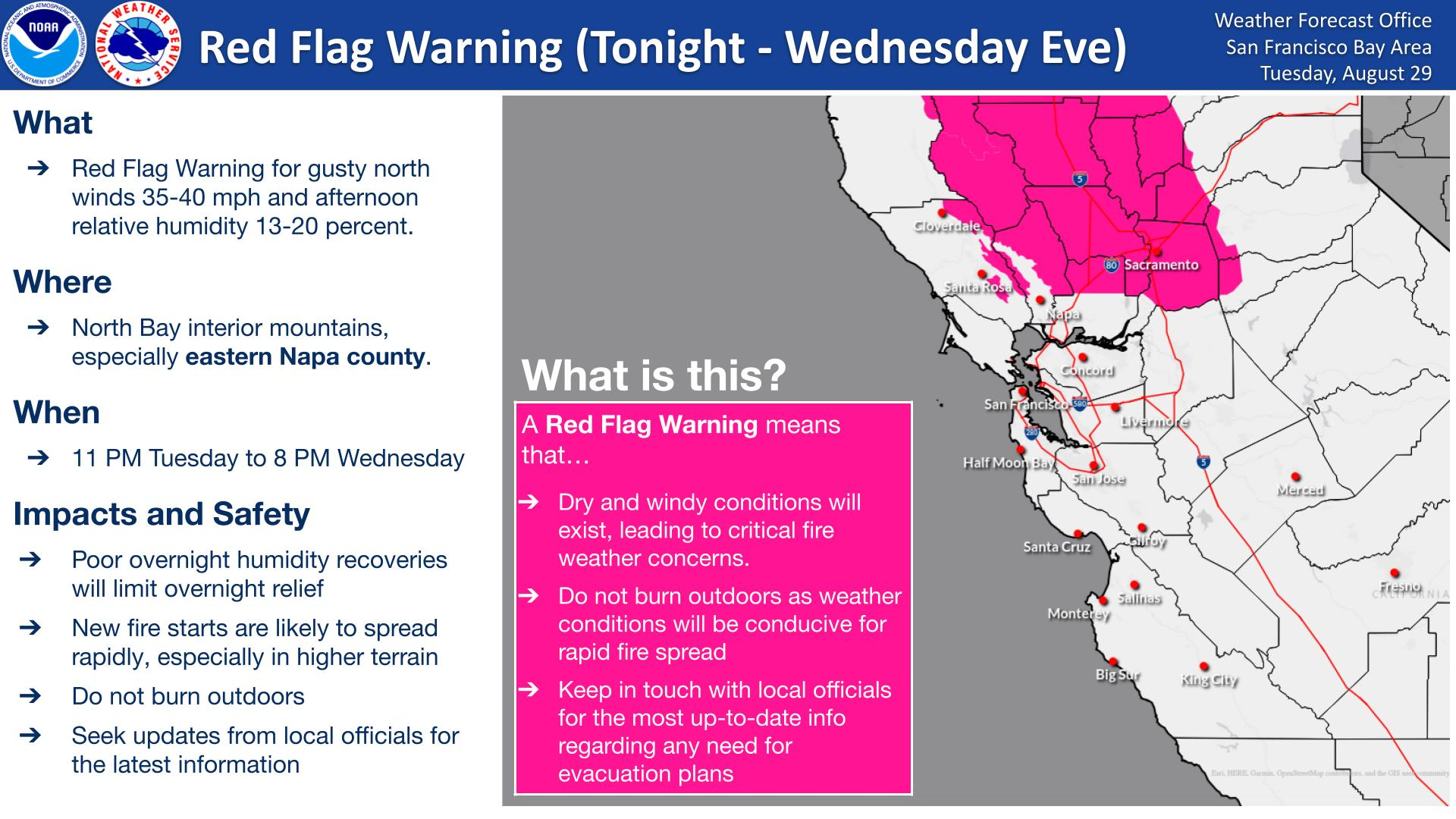 The National Weather Service has issued a Red Flag Warning for North Bay Interior Mountains in effect from 11:00 PM Tuesday (8/29) to 8:00 PM Wednesday (8/30) due to forecasted gusty northerly winds and poor overnight humidity recovery.
North wind speeds of 15 to 25 mph with gusts up to 40 mph are possible. The area of highest concern is for eastern Napa County. Read the full warning from the National Weather Service.
A Red Flag Warning means that critical fire weather conditions are either occurring now or will shortly.  As always, please make sure that you are signed up for SoCo & Nixle alerts and are prepared in case of an emergency, learn more on our Emergency Preparedness page.