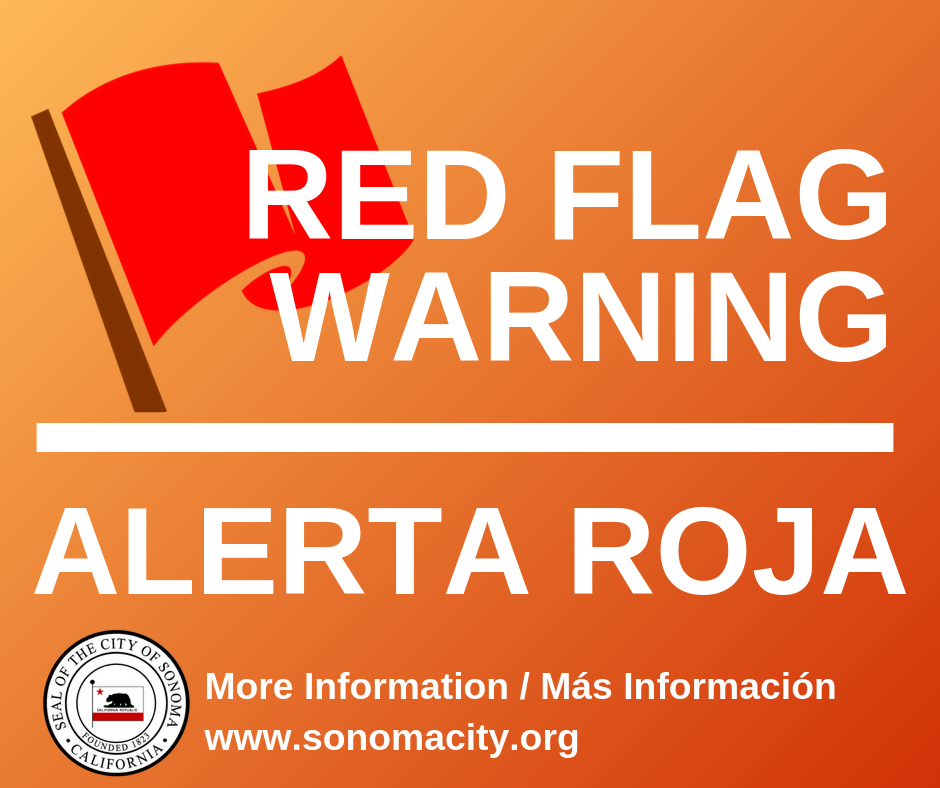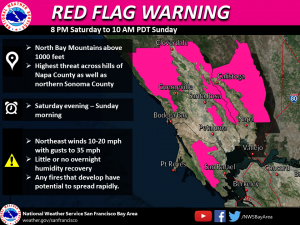 The National Weather Service has issued a Red Flag Warning for the North Bay Mountains above 1000 feet from Saturday (10/5)  evening through Sunday (10/6) morning. During these times, extreme caution is urged by all residents because a simple spark can cause a major wildfire.
The Sonoma County Department of Emergency Management has been in contact with Pacific Gas & Electric (PG&E) regarding a potential Public Safety Power Shutoff (PSPS). PG&E's PSPS potential forecast indicates an "Elevated"  state for portions of Napa, Lake, and Sonoma Counties for Sunday, October 6, 2019. "Elevated" risk status is PG&E's lowest threshold level for potential power outages. The purpose of this post is to provide as much early information as possible and to raise awareness and remind our community of the tools and resources available to monitor and prepare for potential power outages. The City of Sonoma has and continues to plan and prepare for power outages. Learn more at PGE.com/weather or by visiting our Extended Power Outages webpage.
City of Sonoma, Sonoma Valley Fire & Rescue Authority and Sonoma Police Department staff are aware of and will continue to monitor the weather event over the weekend.