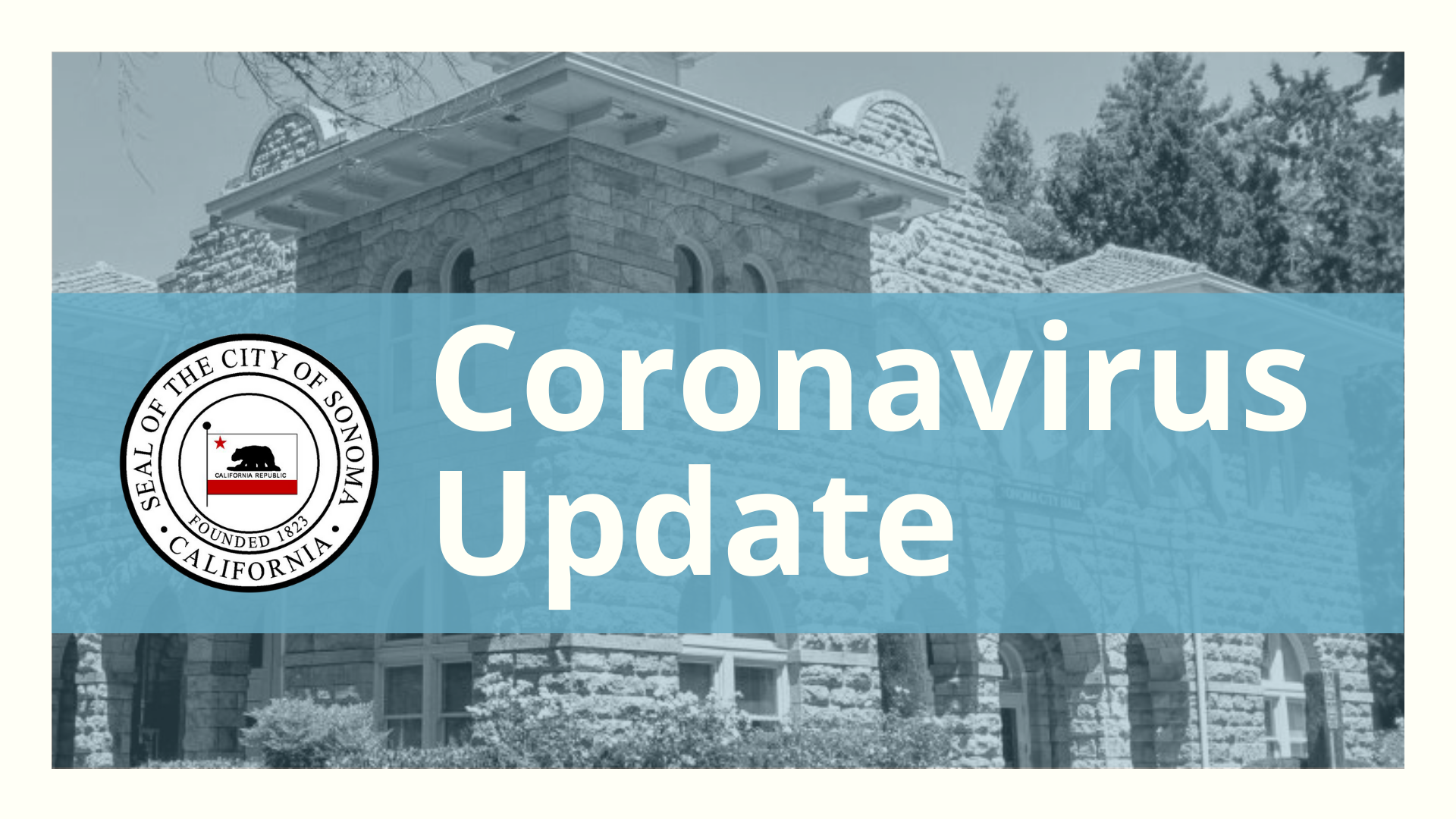 The Public Health Officer of Sonoma County issued a legal order extending the shelter at home order until May 3, 2020, at 11:59 PM. The order limits activity, travel, and business functions to only the most essential needs. Learn more about what this means for you and your family at and read the complete order at www.socoemergency.org. We appreciate your cooperation to stay home and shelter in place unless you are seeking or providing essential services.
For resources to assist local residents and businesses during this time, visit our coronavirus community resources page.
For links to local, state, and federal orders and guidelines regarding the COVID-19 (coronavirus) emergency, as well as changes to City of Sonoma services, visit our coronavirus orders and guidelines page.
For the most updated information on coronavirus in Sonoma County visit the SoCoEmergency website.