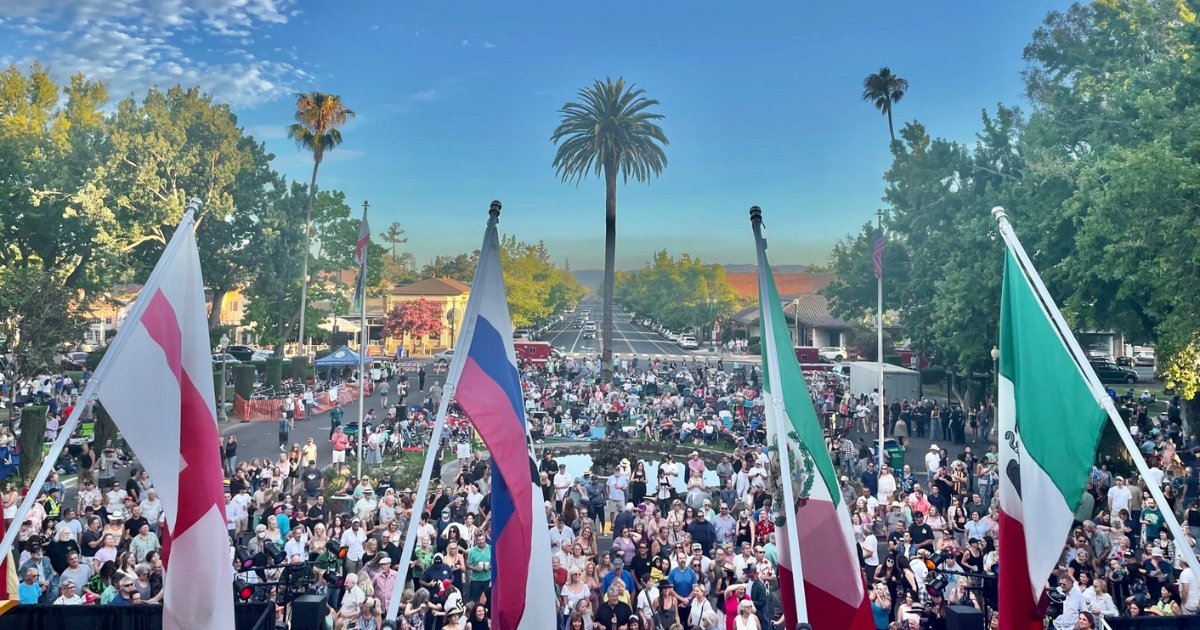 The 25th Annual Sonoma City Party was held last week, August 4, 2022, in front of Sonoma City Hall in the historic Sonoma Plaza to bring our local community together for fun, festivities and to celebrate our special town. The evening was filled with fantastic food, tasty drinks, incredible local entertainment and an abundance of community spirit.
Live music by Loosley Covered, SleaZZy Top, and The Illegitimate AC/DC kept partygoers of all ages moving on a lively dance floor and the vaudevillian magical show by Tobias Weinberger and the Traveling Spectacular delighted audiences from their mobile theatre behind City Hall.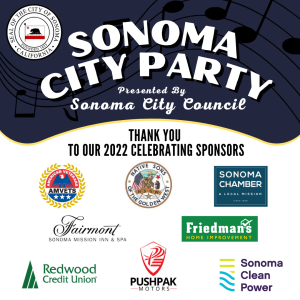 The City of Sonoma would like to extend our sincere appreciation to the City staff who planned the party, our Public Works team who helped set up the event, and this year's sponsors, without whom this event it would not have been possible. With their donations, the City was able to provide not only an evening of fun for the entire family. Sponsors of the 25th Annual Sonoma City Party include:
Amvets, The Fairmont Sonoma Mission Inn, Friedman's Home Improvement, Native Sons of the Golden West, PushPak Motors, Redwood Credit Union, Sonoma Chamber of Commerce, and Sonoma Clean Power
And last, but certainly not least…To all who attended, thank you too! This unique event is a long-standing tradition that celebrates Sonoma's rich history, residents, businesses, and non-profits and we couldn't do it without you!
If your business or non-profit is interested in sponsoring or participating in the next Sonoma City Party, please contact ljanson@sonomacity.org.