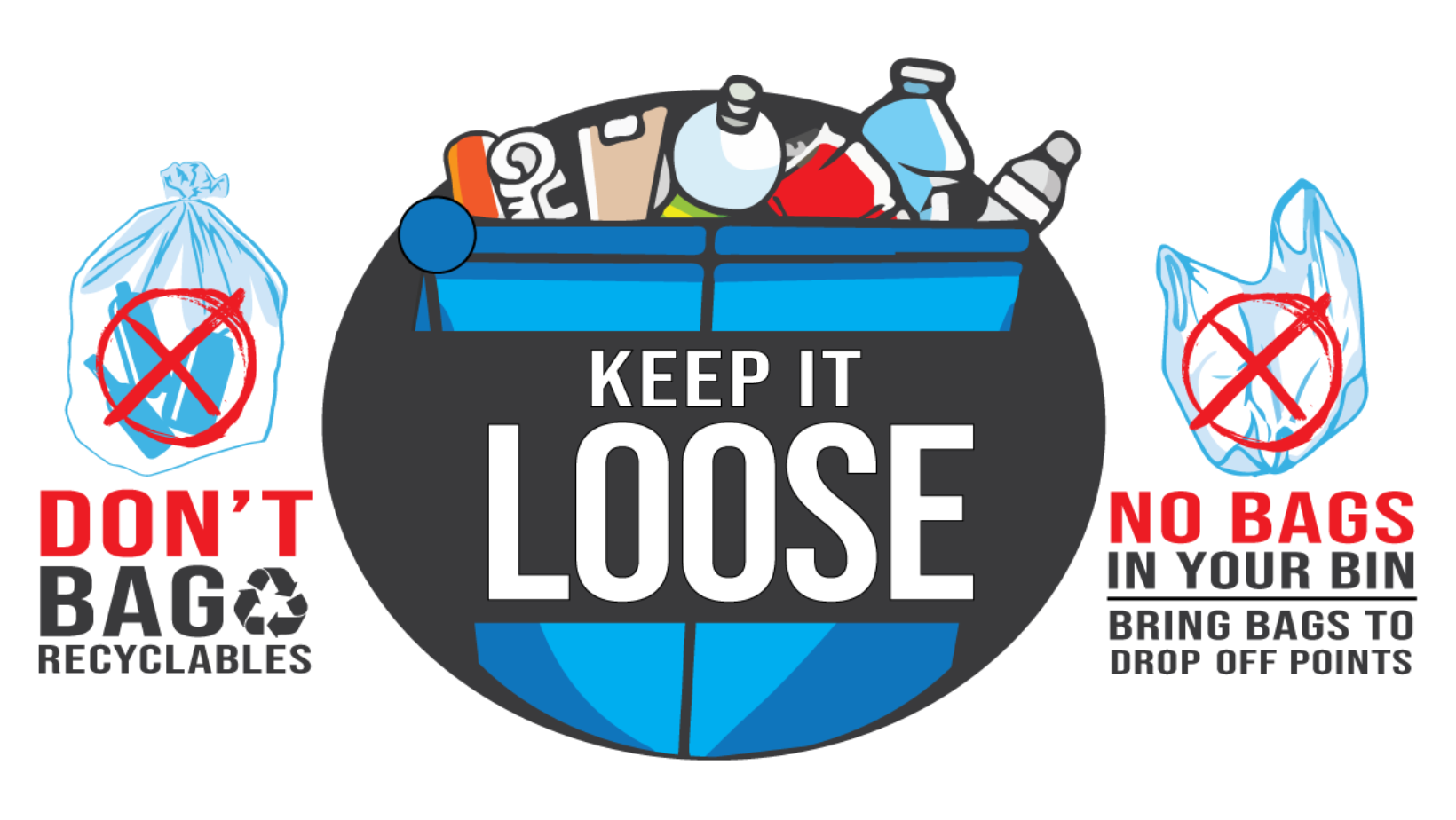 Plastic bags, wraps, and film of any color, size, or shape are not accepted in Sonoma's curbside recycling cart (the blue cart). These items are referred to as "tanglers" because they clog the machinery used to process recyclable materials. Each day, plastic bags must be removed by hand.
To bring awareness to this issue, The City of Sonoma and Sonoma Garbage Collectors are kicking off a "no plastic bags in recycling" campaign. To start, Sonoma Garbage Collectors is placing "no plastic bags in recycling" labels on blue recycling containers to serve as a visual reminder, clarifying what types of plastic bags and film are not allowed in the city's blue recycling cart, and sharing best practices.
The following are not allowed in the blue recycling cart:
Bagged recyclables*
Retail/grocery plastic shopping bags
Produce/bulk food bags
Plastic liners or trash bags (any color/size)
Zip close food storage bags
Bread/bakery bags
Crinkle bags (e.g., snacks, pasta)
Dry cleaning bags
Case wrap and film (e.g., beverage cases)
Newspaper bags
Air pillows (shipping) and bubble wrap
*Our local recycling facility will reject recyclables if they are contained in a plastic garbage bag.
Best Practices
Avoid – using plastic bags and use a reusable bag for shopping.
Reuse – plastic bags as many times as possible.
Recycle – bring clean plastic bags, wrap, and film to a local grocery store (Lucky's, Safeway, Sonoma Market, and Whole Foods). Segregated plastic bags are recycled into new bags, composite lumber, pallets, crates, and pipe.
For More Information
Visit the Sort It Sonoma! site: https://www.sonomacity.org/sort-it-sonoma