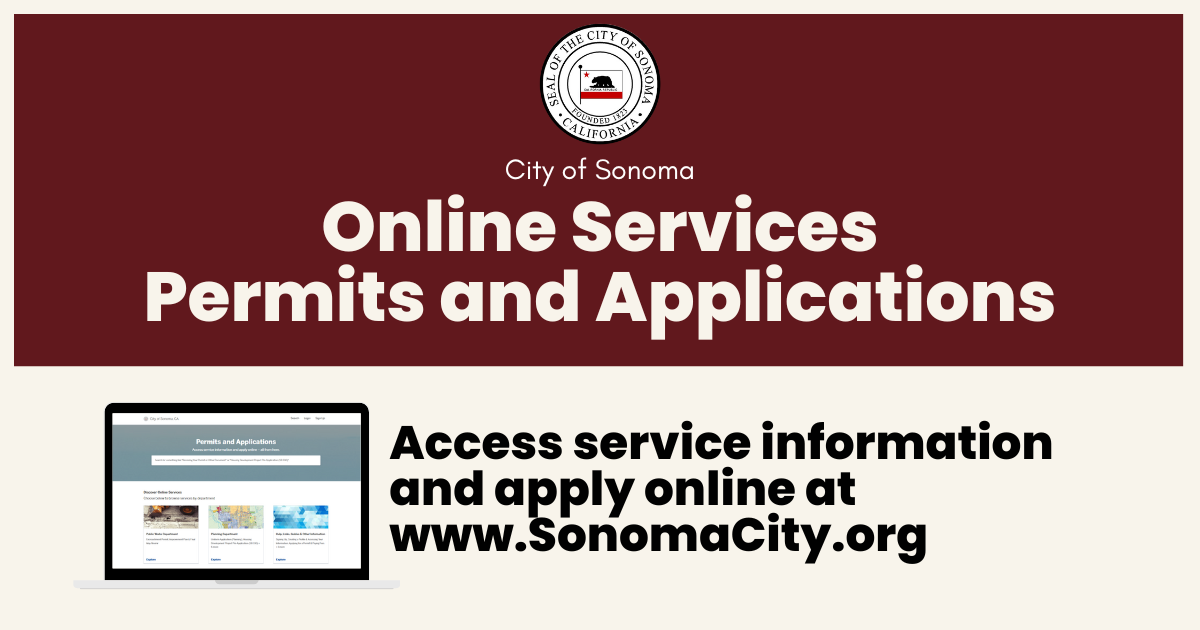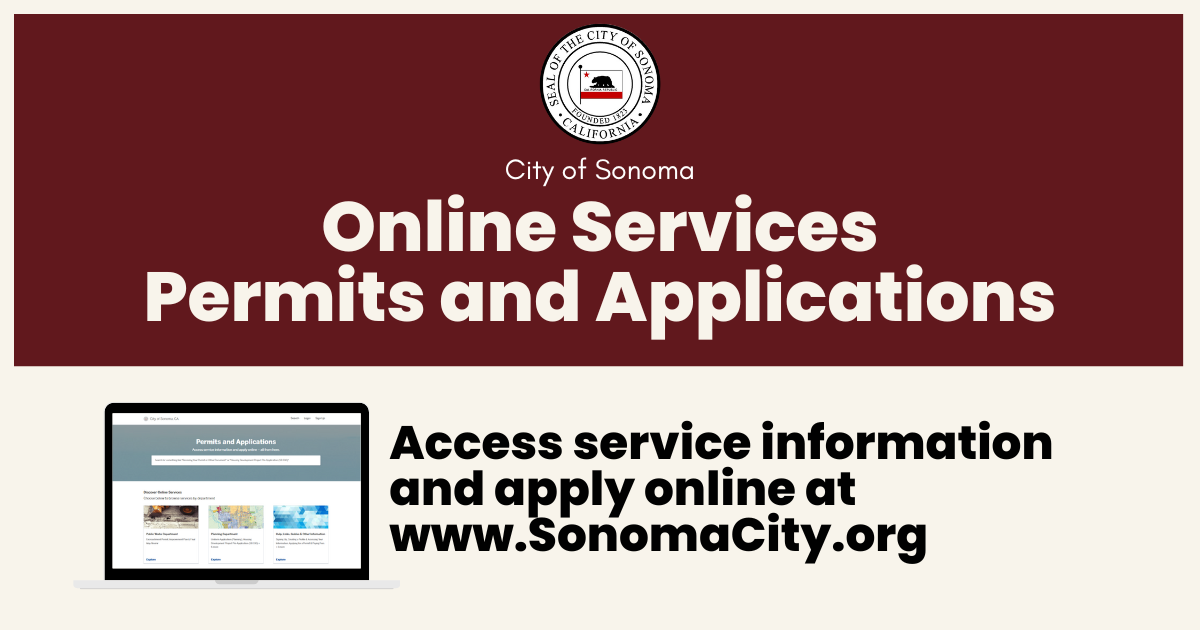 The City of Sonoma Building Department is pleased to announce that it will be expanding its online services and accepting Building Permits and Limited Scope Building Permits through the City's virtual permit system beginning August 1, 2023.
Applicants will no longer have to download and fill out forms, as the online system streamlines the entire permitting experience. Users can access the system from any internet-enabled device with just a few clicks, eliminating the need for manual paperwork. This user-friendly interface guides applicants through the necessary steps, providing clear instructions and ensuring that all required information is provided. The system will simplify the administrative processes and enhance the overall applicant experience.
The City already accepts a dozen permits and applications via the online system launched in January 2023. The public can submit applications, pay fees, and receive approvals virtually for the following on the City's online permit system:
Public Works Department
Encroachment Permit
Improvement Plan & Final Map Review
Planning Department
Garage Sale License
Home Occupation Permit
Housing Development Project Pre-Application (SB 330)
Outdoor Display of Merchandise
Sign Review Application
Sidewalk Seating Permit
Uniform Application (Planning)
Wine Tasting Use Permit (WTUP)
Special Events
Plaza Use Application
Depot Park Use Application
Soon more city permits and applications will be available for online submittal. Please check back for future updates when these features are available. Online services can be accessed through the City's website, www.sonomacity.org.