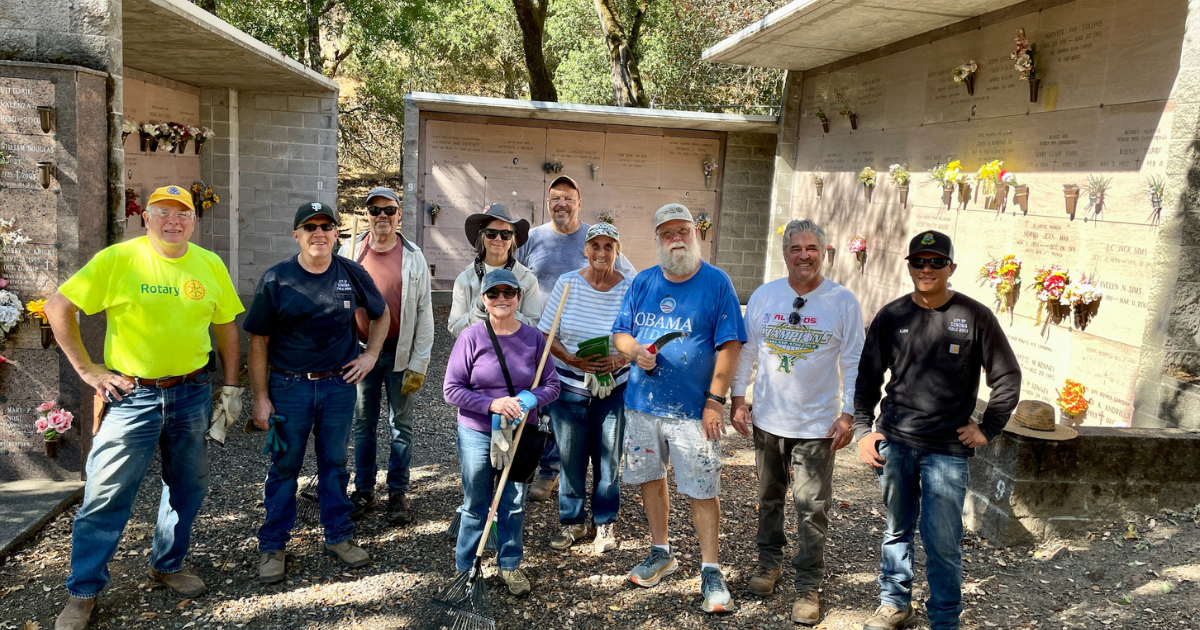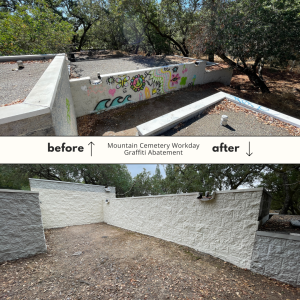 We want to extend our gratitude to the volunteers who joined us for the recent Mountain Cemetery Workday on Saturday, October 7th. Your dedication and hard work made a difference in preserving and enhancing this cherished place.
During the workday, you all accomplished so much. Graffiti on the back side of Mausoleum 10 vanished under your paintbrushes, weeds were banished, leaves were raked away, and the trees around Mausoleums 8 and 9 received much-needed pruning.
The success of these volunteer workdays wouldn't be possible without your enthusiasm and willingness to lend a helping hand. Your dedication honors the memories of those who rest here and creates a serene environment for our community.
If you enjoyed the experience or missed this one, we invite you to sign up for our upcoming Veterans' Cemetery Volunteer Workday on Saturday, November 4th, from 9:00 a.m. to 12:00 noon. You can register on Eventbrite.
We also encourage you to stay connected and informed about opportunities to make a difference in our cemeteries. Please complete the Cemetery Volunteer form on the City's website to receive updates and learn about more ways to get involved.
Once again, thank you for your dedication and hard work!