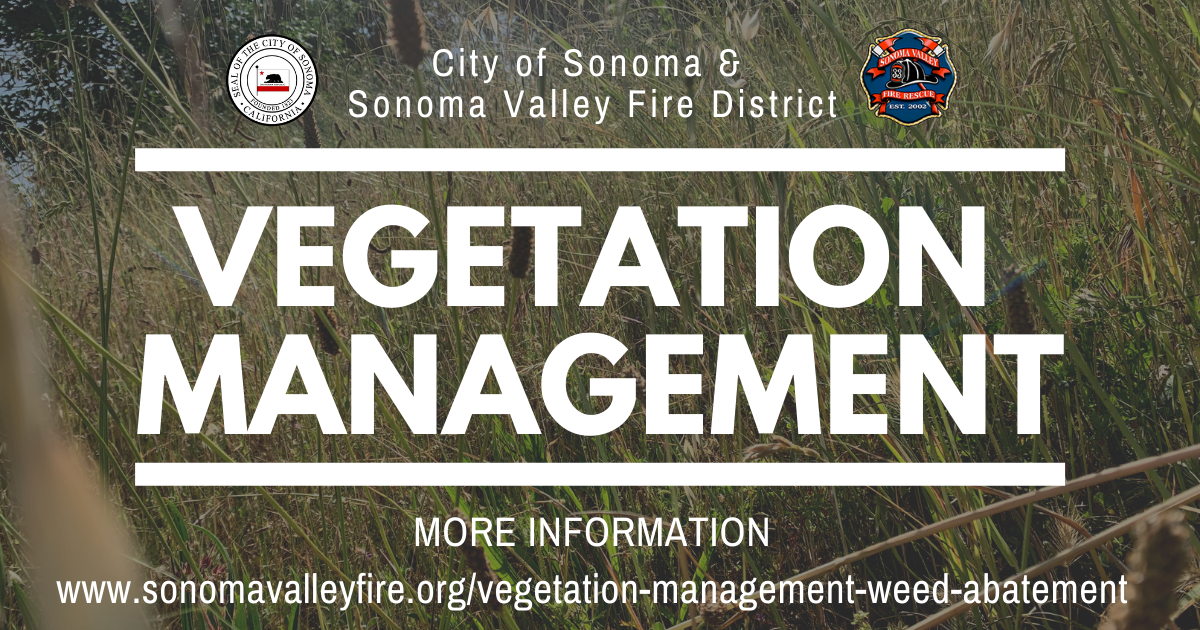 Temperatures are rising, grasses are drying, and fire season is near – it's time to take measures to create defensible space around your home by managing vegetation.
Proper Vegetation Management and Weed Abatement play a critical role in reducing potential fire hazards. The Sonoma Valley Fire District's (SVFD) Annual Weed Abatement Program is in full swing and is designed to reduce or prevent the spread of wildfire from one property to another. Each year, the SVFD notifies relevant property owners of the requirement for weed and nuisance abatement. These property owners are asked to address any overgrowth of grasses and weeds. Weed Abatement efforts have been designed to minimize fire hazards throughout the area. Through this program, all property owners and citizens can be assured of a safer fire season.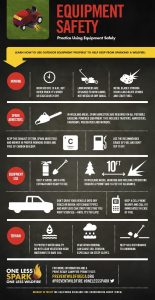 Know before your mow. More than 1,600 fires are started annually by Californians using equipment the wrong way.  Things to know before you mow:
Mow before 10 a.m., but never when it's windy or excessively dry.
Lawn mowers are designed to mow lawns, not weeds or dry grass.
Metal blades striking rocks can create sparks and start fires.
Use caution.
Avoid sparking a fire by learning how to use equipment properly. Read CalFire's Equipment Use guidelines to make sure you are using equipment the right way.
Concerned about a particular property? Citizens can submit a Weed Complaint Form to report possible fire hazards.  Once submitted, the SVFD conducts a preliminary evaluation of the property in question and if it is determined that the vegetation is a fire hazard, the abatement process is initiated.
Learn more about Vegetation Management & Weed Abatement Regulations in your area. See the SVFD Vegetation Management & Weed Abatement webpage for regulations for the City of Sonoma, lands located in the State Responsibility Area (SRA) and Sonoma County Local Responsibility Area (LRA).
Visit SonomaValleyFire.org for more information about Wildfire Safety including tips for preparing your home and property for wildfire. To report a fire hazard directly to SVFD staff, fill out the online form or call 707-996-2102.