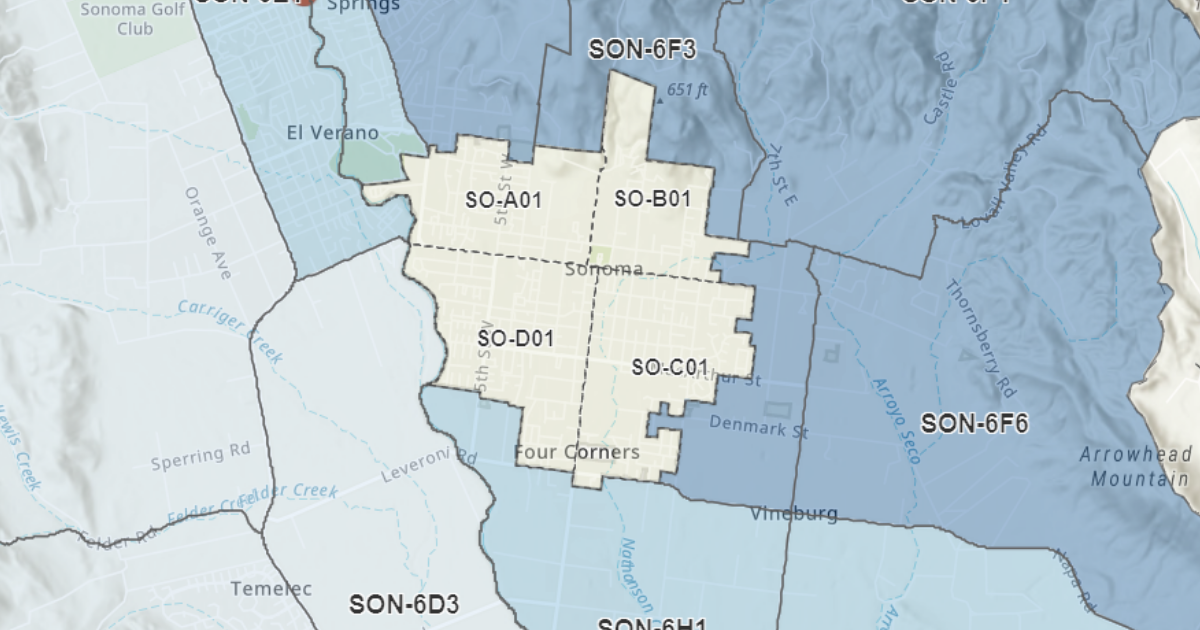 The County of Sonoma has released official evacuation zone maps, including the City of Sonoma and incorporated Sonoma Valley, designed to help residents be ready for any emergency that may require them to evacuate their homes, the Sonoma County Sheriff's Office announced today. Read the full press release in English and Spanish.
In the past, evacuation zones were different for each incident. Now zones will remain the same, and residents are urged to learn their evacuation zones and be ready to go when an evacuation order is issued. The maps show evacuation zones for unincorporated areas in Sonoma County as well as most of the incorporated communities.
It is important to know what zone you reside in ahead of time so that you can quickly evacuate if orders for your zone are ever issued. Find your zone, then write it down, screenshot it, or save it in your memory, so you can reference it and are ready if/when the time comes.
You can find your zone two ways:
Use the Address Lookup Tool and the County's website, or
Use the County's Interactive Evacuation Zone Map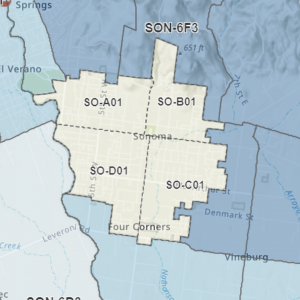 Please note that the zones for the City of Sonoma have been updated. The City of Sonoma is divided into four zones or "quadrants." They are:
Zone SO-A01, which includes all areas in Sonoma city limits that are west of First Street West and north of West Napa Street.
Zone SO-B01, which includes all areas in Sonoma city limits that are east of First S Street West and north of East Napa Street
Zone SO-C01, which includes all areas in Sonoma city limits that are east of Broadway and south of East Napa Street.
Zone SO-D01, which includes all areas in Sonoma city limits that are west of Broadway and south of West Napa Street.
Important Note: These are the City's current best-laid plans for an efficient evacuation of our community during a large-scale emergency. However, it is important to understand, that depending on conditions and varying hazards, modifications to designated zones could become necessary during an emergency. If changes to the boundaries of a zone were needed during an emergency, rather than issuing an evacuation order for a designated zone, the evacuation order may instead refer to geographic boundaries, streets, or landmarks.
Help first responders evacuate neighborhoods quickly during a disaster – get your free evacuation tag!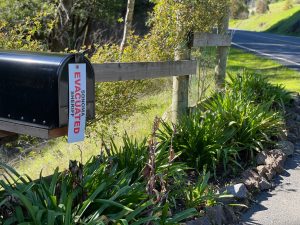 The Sheriff's Office is giving away evacuation tags to residents living in unincorporated Sonoma County and our contract cities, Sonoma and Windsor. Evacuation tags are a new tool to help quickly ensure that neighborhoods are evacuated during a disaster. Residents tie the tag in a location that is highly visible when they evacuate. This saves time because first responders don't have to tie their own ribbon on the property and they can immediately check the next home. We've learned that seconds can count during evacuations and we are excited to bring this new time-saving tool to our residents. Tags are available at the Sonoma Police Department (175 First Street West, Sonoma) during business hours.
Learn more about evacuation tags, how and when to use them and where you pick up a tag on the Sonoma Sheriff's website.
Prepare today for an emergency by reviewing the Emergency Preparedness page, signing up for emergency alerts, and packing your "Go Bag" complete with COVID-19 supplies (like face masks and sanitizer).