CALGreen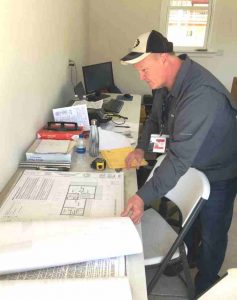 Beginning January 1, 2023, the 2022 California Green Building Standards Code (CALGreen) becomes effective for new buildings and certain addition or alteration projects throughout California. The City of Sonoma has adopted and amended CALGreen to require CALGreen+Tier 1 level of compliance for all new buildings (except Tier 1 Energy Efficiency measures need not be met).
The City of Sonoma requires that project applicants hire a third-party green building special inspector to verify compliance with CALGreen requirements as amended by the City of Sonoma. Please use the applicable customized City of Sonoma checklist found below to document compliance for your project.
(NEW) CALGreen Checklists for building permit applications submitted after January 1, 2022:
City of Sonoma – 2022 CALGreen Checklist for Existing Low-Rise Residential Buildings where Conditioned Floor Area, Volume or Size is Increased (MS Word Version – Form Fillable)
City of Sonoma – 2022 CALGreen + Tier 1 Checklist for New Residential Buildings  (MS Word Version – Form Fillable)
City of Sonoma – 2022 CALGreen + Tier 1 Checklist for NonResidential Buildings (MS Word – Form Fillable)
CALGreen Special Inspector Information
For City of Sonoma Listed – CALGreen Special Inspectors –  Open the Authorized Special Inspection Companies on the the Resource Links page and  look for companies with a Key #11 (Sonoma Authorized CALGreen Inspection) services. For information on becoming a City of Sonoma Listed CALGreen Special Inspector, please contact the City of Sonoma Building Department using the contact information on the left.
OTHER Green Building Information