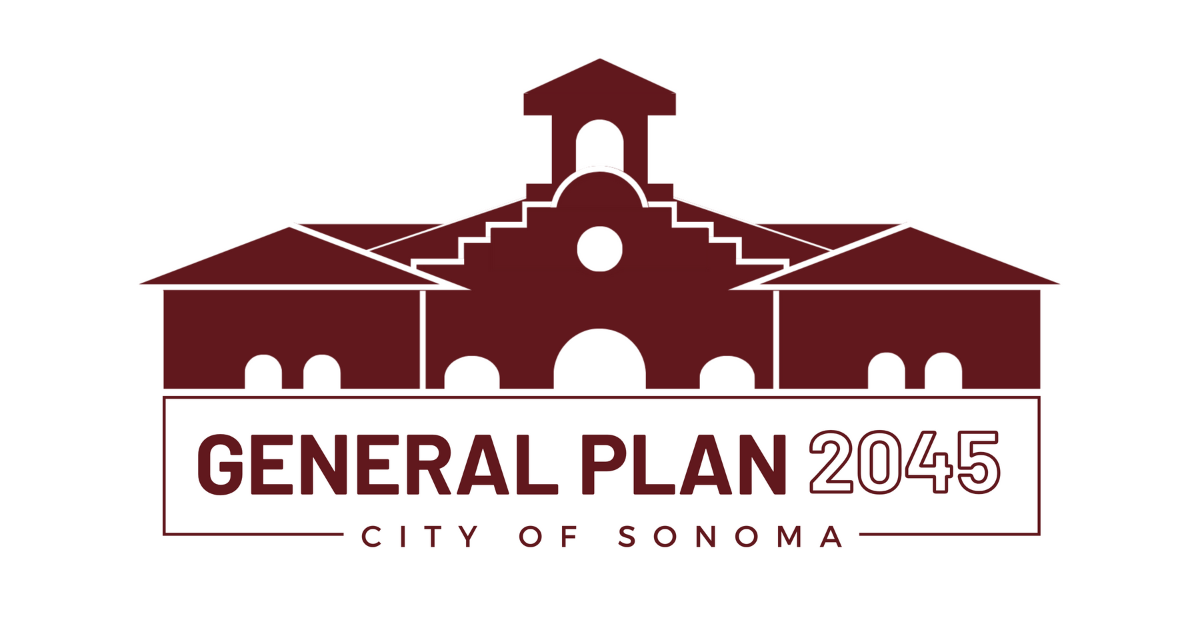 The City of Sonoma (City) is excited to announce the kick-off events for the General Plan Update, a once-in-a-generation opportunity for the community to work together to create a visionary blueprint for the future of our City. Once approved in 2025, the City's General Plan 2045 will guide the development of the City for the following two decades. Before embarking on this two-year project, the City will hold several events aimed at educating the community about the update process and engaging them in envisioning the Sonoma of tomorrow.
General Plan Kick-off Meeting – Wednesday, October 11th at 6:00 PM
Mark your calendars for this special joint meeting of the Planning Commission and City Council designed to provide an overview of the General Plan Update process and discuss future outreach efforts. The hybrid meeting will take place at City Council Chambers.
Interactive Community Visioning Workshops: November 2nd and/or 13th at 6:00 PM
We invite you to participate in the Interactive Community Visioning Workshops at Vintage House. Here, the purpose is to engage in discussions about the city's strengths, issues, opportunities, and your vision for Sonoma through 2045. Spanish translation will be available, and the workshops will be recorded for those unable to attend in person.
About  the General Plan Update
The General Plan addresses vital aspects of community life, including land use, economic development, transportation, parks and recreation, cultural and natural resources, public safety, and more. It serves as a valuable reference for City staff, elected and appointed officials, business owners, developers, and citizens, guiding decisions that reflect community values and policy requirements.
The General Plan Update is a platform for residents and businesses to articulate their vision for Sonoma's future. What do you cherish about Sonoma? What opportunities and challenges do you foresee for the City in the next 10, 15, or 20 years? Engaging in the Sonoma General Plan Update process ensures that the updated plan encapsulates the values and priorities of all its stakeholders.
With the existing plan dating back to 2006, this update is crucial to align Sonoma's growth with our values. It covers land use, economic development, transportation, and more, guiding decisions for a thriving city.
Join us in shaping Sonoma's future, learn more and sign up for General Plan 2045 updates on our website. For inquiries, contact Project Planner Kristina Tierney at (707) 933-2202 or generalplan@sonomacity.org.