Current Status
The Community Recreation & Parks Task Force (Recreation Task Force) was formed in January 2021.  This ad hoc group of community members was created for the purpose of performing local outreach and data collection and providing the Community Services and Environment Commission with advice relating to the first two phases of the City's Multi-Year Recreation and Parks Work Plan.
Phase 1 includes performing a recreation inventory analysis and the creation of a virtual directory of parks, facilities and recreation providers in Sonoma Valley.
Background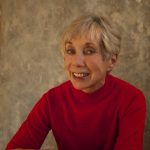 In September 2019, Alcaldessa Karen Collins presented a proposal to create a citizens group to review how similar-sized cities in Sonoma and Napa Counties operate their Parks and Recreation programs. The goal of this initiative is to identify and implement new processes to further support a robust Parks and Recreation program here in the City of Sonoma.
With support from Council, City staff collaborated with Ms. Collins and key recreation partners to create a phased work plan and strategy for the creation of a comprehensive, multi-year Recreation and Park Master Plan. At their December 14, 2020 meeting, Sonoma City Council approved a resolution authorizing the formation of the Community Recreation & Parks Task Force and the launch of "Phase 1" of the work plan, along with $20,000 in funding from the General Fund Reserves for this initial effort.