Reception honoring Cynthia Tarr, 2019 Treasure Artist
6:00pm - 8:00pm
Sonoma Community Center
246 East Napa Street, Sonoma, CA 95476
---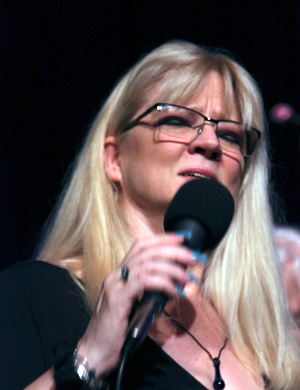 The Cultural and Fine Arts Commission of Sonoma will host a reception to honor local music director and performer Cynthia Tarr, who was recently named the 2019 Sonoma Treasure Artist of the Year. Members of the public are invited to attend the event which will be held at 6:00 p.m., Tuesday January 29, 2019 at Andrew Hall, Sonoma Community Center, 276 East Napa Street, Sonoma. Tickets are required.
Tickets for the wine and hors d'oeuvres reception will be available until 5 p.m. Wednesday, January 23, and must be purchased in advance. The cost is $25 per person. Drop off or mail payment to: City of Sonoma, Attn: City Clerk, No. 1 The Plaza, Sonoma CA 95476.
For additional information, contact City Clerk Rebekah Barr, 933-2216 or Rita Gipson, 933-2218.