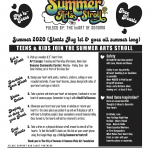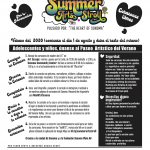 The Sonoma Valley Arts Task Force (Task Force) continues its mission to keep our community inspired and connected through creating and sharing art during the COVID-19 pandemic by inviting the valley's youth into the Summer Arts Stroll's spirit building effort. The third and final phase of the Task Force's "HeART of Sonoma" initiative will include the distribution of 600 eight-inch wooden hearts at no cost to kids and teens. Additionally, for children that don't have art supplies, just over 250 art kits have been purchased, thanks to funding from Sonoma Plein Air Foundation. Finished "heART" works will be displayed in public areas including the front of homes, schools and businesses throughout Sonoma Valley.
THE INITIATIVE
The heART of Sonoma initiative started with 22 artists' heart installations in four locations; Boyes Hot Springs, the Sonoma Plaza, Sonoma Community Center, and Sonoma Valley Chamber of Commerce. The second phase includes connecting artists with businesses for the launch of the Summer Arts Stroll, a self-guided, outdoor art-viewing experience July 25th – August 31st. The Task Force now invites Sonoma Valley youth to create and display a heart as part of the Summer Arts Stroll!
HOW IT WORKS
Youth artists are encouraged to decorate both sides of their heart, take a picture and share it on social media using the hashtag #heARTofSONOMA and display it at their own home or return it to the Task Force to be displayed as part of the Summer Arts Stroll. Hearts turned into the Task Force will be given to assisted living facilities, firehouses, hospitals and essential services locations when the Summer Arts Stroll ends on August 31st."The Task Force believes that everyone is creative and we want to provide an easy and fun way to boost everyone's spirits!" says Sonoma Valley Arts Task Force Co-Chair, Connie Schlelein. "We are eager for our young artists to join us on our creative mission to enliven the streets, storefronts, schools, front yards, and sidewalks of Sonoma Valley."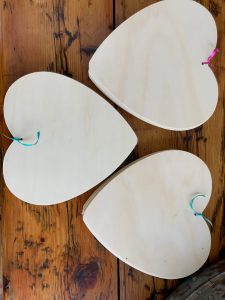 FREE MATERIALS
To ensure that all can participate regardless of financial circumstances, materials for this project are free. This was made possible by the generous donations of two community partners; The City of Sonoma, which provided funds to purchase the wooden hearts and the Sonoma Plein Air Foundation, which provided funds for art supplies for art kits. The hearts and art kits were created by volunteers and will be distributed through local organizations and are also available to pick up at two locations beginning July 28th, while supplies last:
Art Escape, 17474 CA-12, Sonoma > Tuesdays & Thursdays 12:00 PM – 3:00 PM
Sonoma Community Center, 276 East Napa Street, Sonoma > Mondays – Fridays, 9:00 AM – 1:00 PM
SAFETY IS A TOP PRIORITY
All hearts and art kits have been packaged with care using masks and gloves. Facial coverings are required at the outdoor pick-up and drop-off locations and the Summer Arts Stroll has been designed to allow patrons to view art through windows or in outdoor areas from a safe distance. Find more information and a virtual map with exhibit locations at www.sonomacity.org/summer-arts-stroll.
CONTACT FOR MORE INFORMATION
Learn more about the Sonoma Valley Arts Task Force and the heART of Sonoma initiative at www.sonomacity.org/sonoma-arts-task-force.