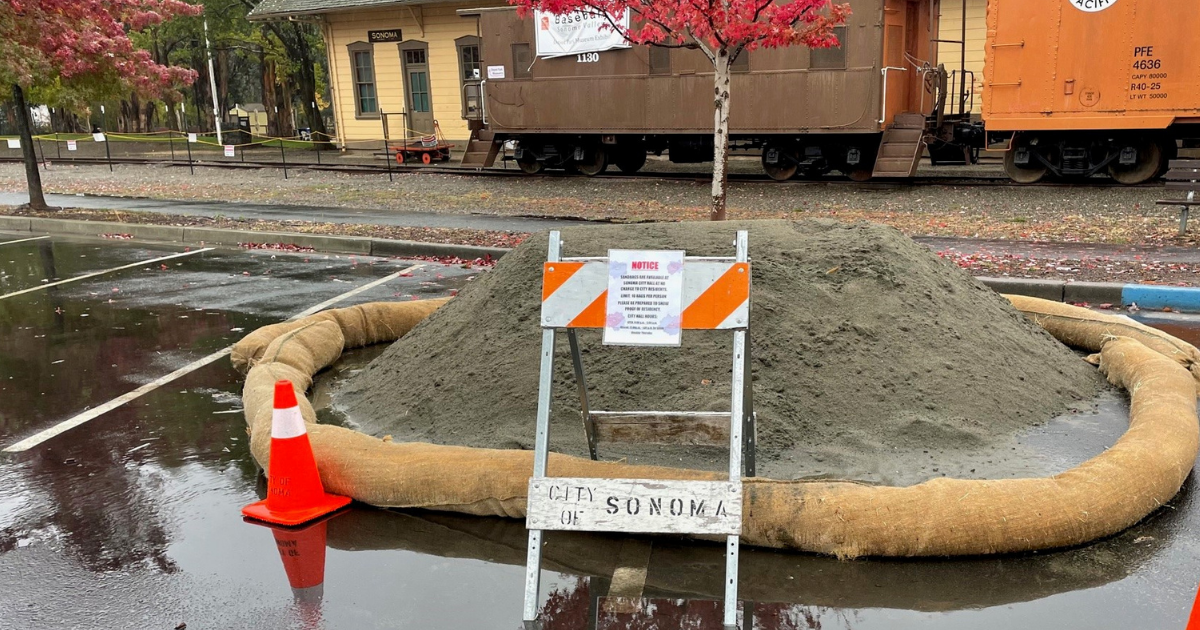 With more rainfall on the way this week, we strongly encourage you to take time to prepare for upcoming storms.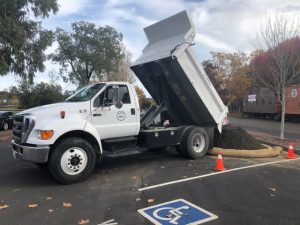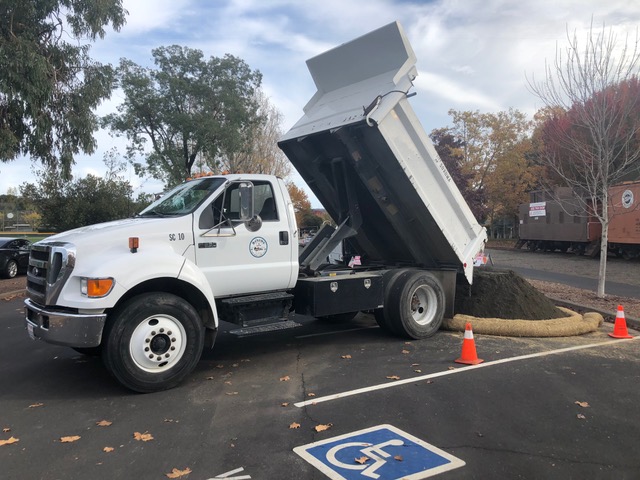 If your property has a history of flooding, please don't wait for a storm to prepare sandbags. Sandbags can be prepared and kept on hand throughout the winter. Free sandbags are now available to City residents at City Hall during normal business hours, limit 10 bags per resident while supplies last. Additional bags are available for purchase at  Friedman's Home Improvement Center (1360 Broadway).
Free sand is also available to City residents in the parking lot at Depot Park (270 1st ST W). The sandbag filling station at Depot Park is self-serve; please bring your own shovel.  Read our Sandbag Instructions to learn how to properly fill, stack, and construct sandbags.
Curious about local rainfall totals? Sonoma.OneRain.com is where you can find real-time rainfall, river-stream & reservoir data.
Visit our Emergency Preparedness page for more information including an Emergency Supplies Checklist and visit Ready.gov/floods to learn more about how you can protect yourself, your family, and your community in the event of flooding. To stay up to date on emergency notifications, make sure to sign up for SoCo Alerts and Nixle.