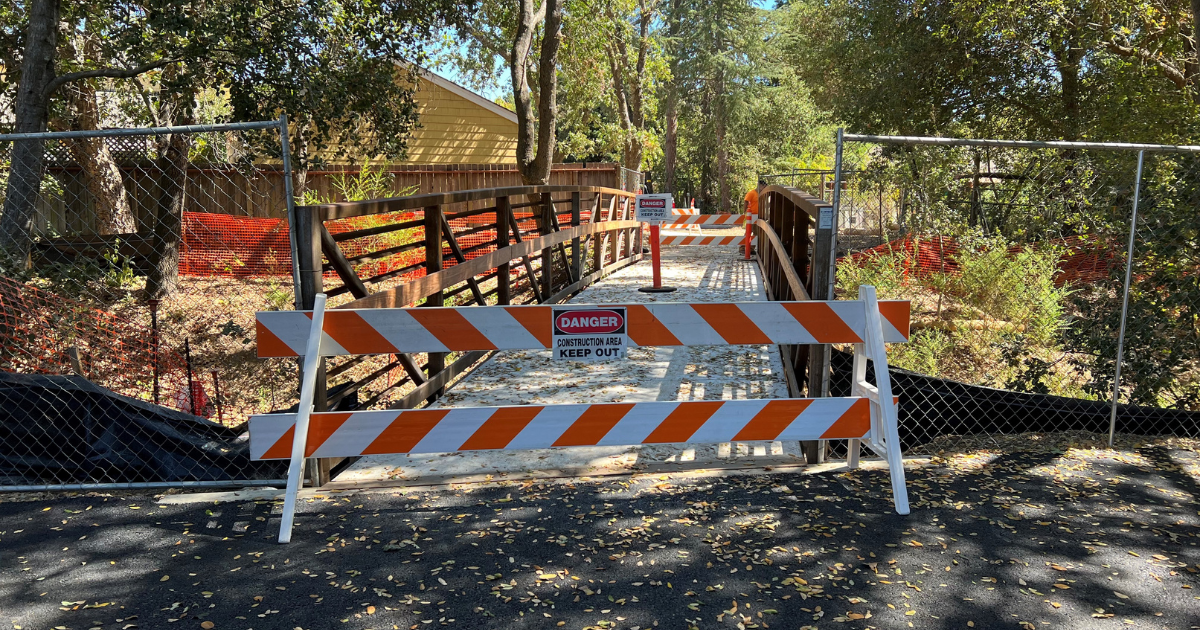 The pedestrian bridge over Fryer Creek is in place and is just 6 – 8 weeks from completion. While the contractor finishes this project, please be aware that it is still an active construction zone and is not yet open to the public. For your safety, please do not enter the construction zone or attempt to cross the bridge during or after work hours.
We appreciate your cooperation and patience as this project nears completion. The City looks forward to opening the bridge to the public with a public ribbon-cutting ceremony, date to be announced.
About the Project: The Fryer Creek Pedestrian & Bicycle Bridge Project (Project) includes the construction of a new bicycle and pedestrian bridge and circulation and accessibility improvements. The project will improve access for residents on both sides of Fryer Creek and connectivity to the citywide bicycle and pedestrian system, providing a safer route to local schools, places of employment, residential areas, parks and other destinations.
Learn more on the project page.