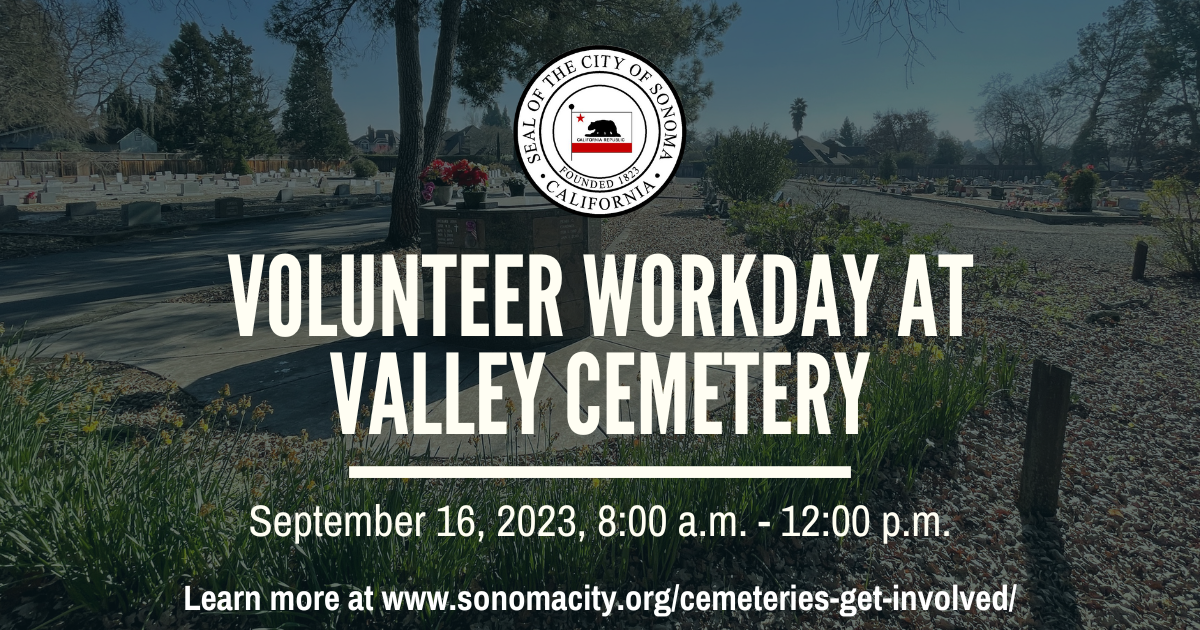 The inaugural volunteer workday at Valley Cemetery is tomorrow, and we want to let you know that even if you haven't registered in advance, you are more than welcome to join us on the event day as a walk-in volunteer. Your participation can make a significant impact on this important community initiative.
Event Details:
Date: Saturday, September 16, 2023
Time: 8:00 a.m. – 12:00 p.m.
Location: Valley Cemetery, 425 East MacArthur Street, between Oak Lane and Fourth Street East (map)
Workday Activities: Our primary tasks for the day will include raking pine needles and oak leaves from the site's numerous large trees, tending to weeds and overgrowth, and removing debris. Hand tools will be provided at the site, but if you have your own preferred tools, feel free to bring them. Don't forget to label any personal tools with your name for easy identification.
Recommended Attire: To ensure your safety and comfort during the workday, we recommend the following attire:
Sturdy closed-toe shoes with socks
Long pants
Long-sleeved shirts
Gloves
Protective eyewear (if available)
A hat or sun protection
Parking: We understand that parking can be challenging during the youth soccer season in the neighborhood. To make your arrival as smooth as possible, we have designated Cemetery Volunteer parking inside the cemetery. Simply enter through the main entrance and follow the parking signs to the southwest section of the property.
Check-In and Volunteer Agreement Form: Please check in with city staff on the day of the event to sign in and fill out a volunteer waiver form. You can download the form online and complete it ahead of time, or fill it out onsite.
Can't Attend This Saturday's Event? If you can't make it to this Saturday's event, please don't worry. We have more opportunities for you to get involved in the near future. Save the dates for these upcoming workdays:
For more information and to receive email updates about future volunteer opportunities, please visit our website.
Thank you for your support, and we look forward to working together to make a meaningful difference at Valley Cemetery.