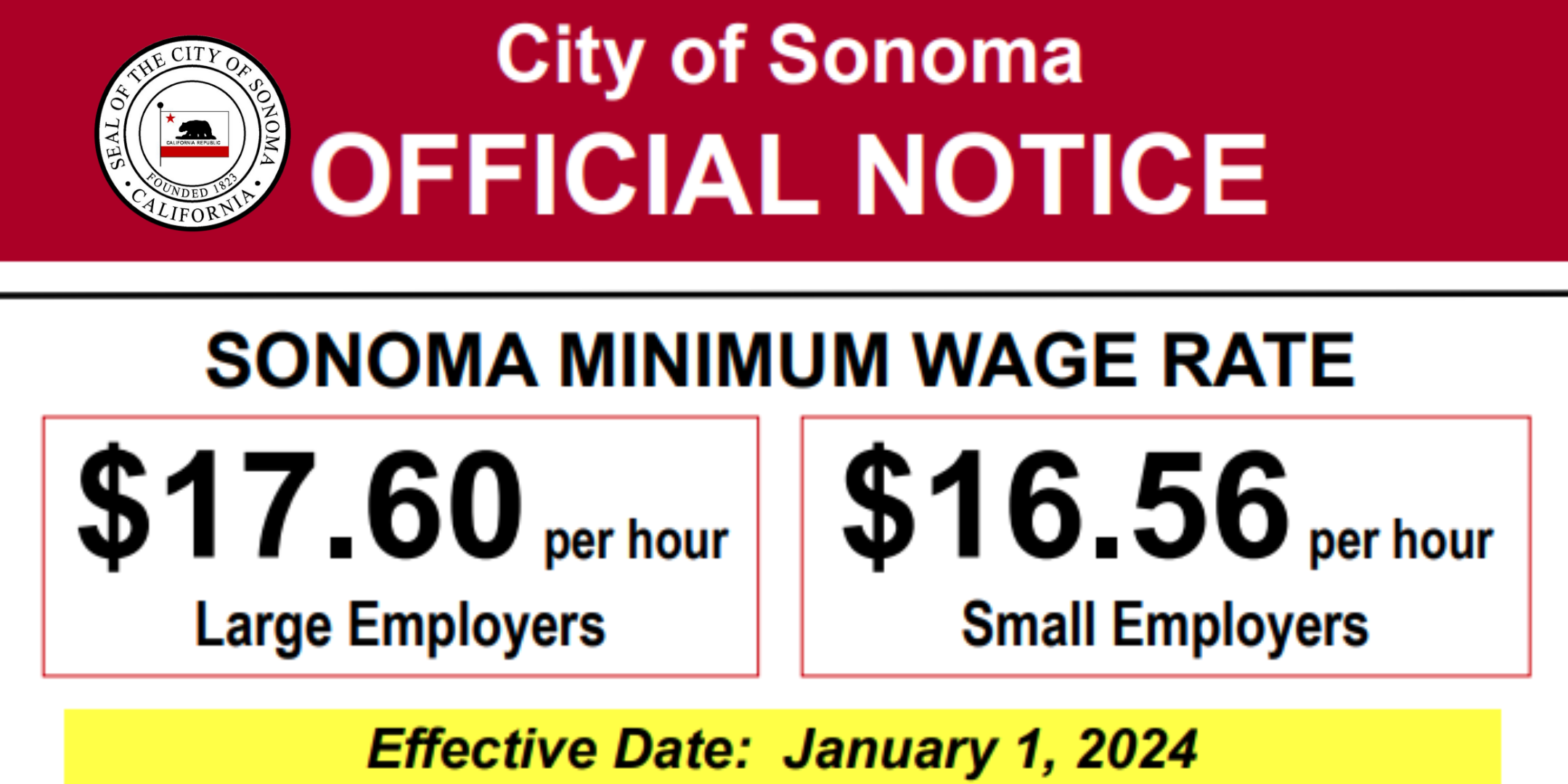 Starting January 1, 2024, the minimum wage rate in the City of Sonoma is $17.60/hour for large employers (26 or more employees) and $16.56/hour for small employers (25 or fewer employees).
The scheduled increase is included in the minimum wage ordinance adopted by the City Council in 2019 after a minimum wage study, which became Chapter 2.80 of the Sonoma Municipal Code.
Sonoma's minimum wage applies to any person who in a particular week performs more than 2 hours of work within the geographic boundaries of the City of Sonoma for an employer.  A "learner's wage" and other certain exemptions apply.
The new rates keep Sonoma's minimum wage above California's statewide minimum wage, which increases to $16.00 for both large and small employers effective January 1, 2024.
Visit the Sonoma Minimum Wage page to learn more about the ordinance, get answers to Frequently Asked Questions, become informed about employer posting and notification requirements, and download official posters in English and Spanish.