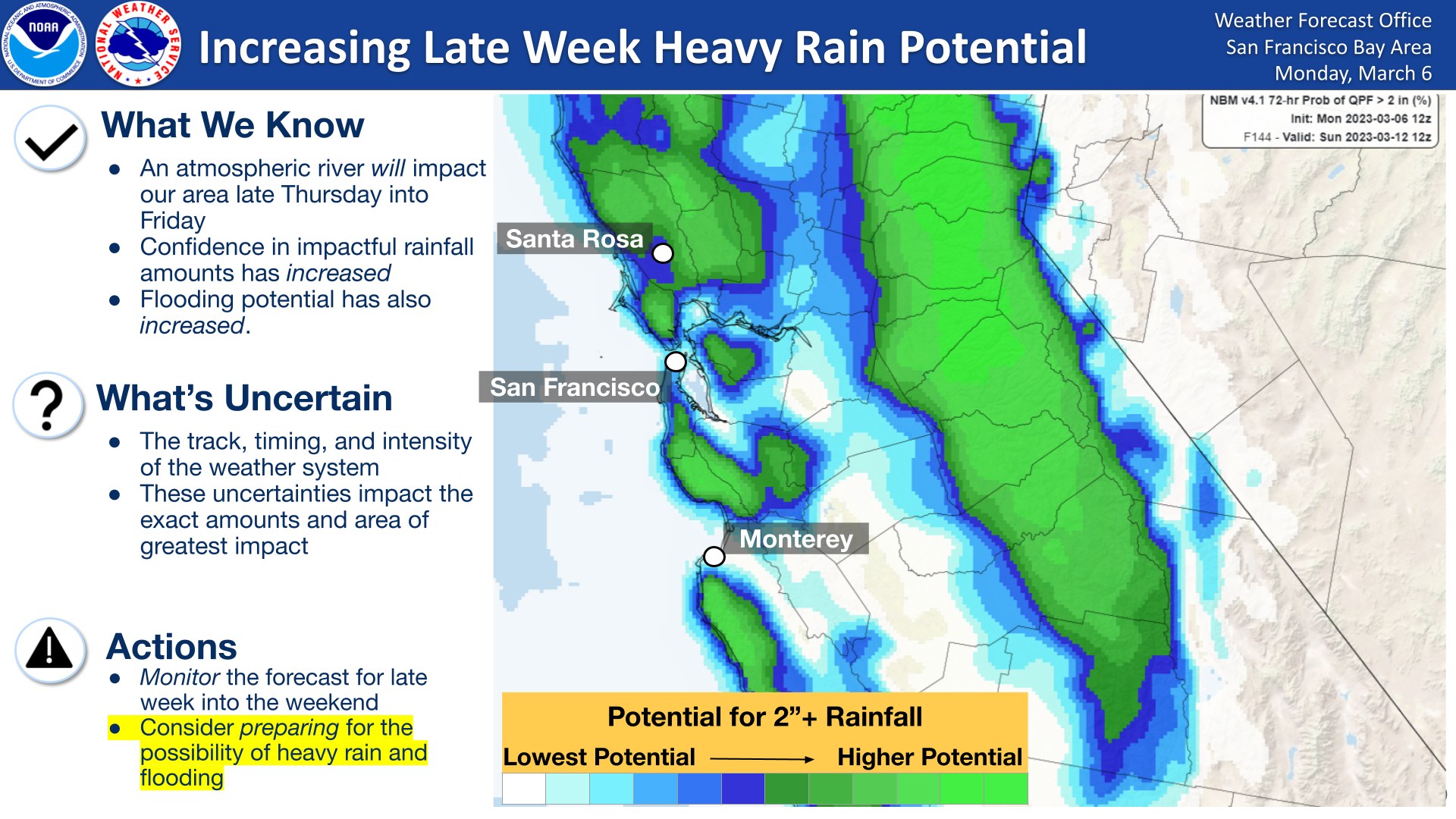 A flood watch has been issued by the National Weather Service From Thursday afternoon (March 9th) through Sunday morning (March 12th .due to the likelihood of a rain event that could range from 1.5 to 4 inches. Pre-existing saturated soils from the past two months of rain will not be able to absorb excess rainfall. Urban and small stream flooding is expected.
As the rain continues, so do concerns about flooding, downed trees and power outages due to saturated soils. We encourage you to use this relatively dry spell to prepare for the next round.
Sandbags: Free sandbags are now available to City residents at City Hall during normal business hours, limit 10 bags per resident while supplies last. Additional bags are available for purchase at  Friedman's Home Improvement Center (1360 Broadway).
Free sand is also available to City residents in the parking lot at Depot Park (270 1st ST W). The sandbag filling station at Depot Park is self-serve; please bring your own shovel.  Read our Sandbag Instructions to learn how to fill, stack, and construct sandbags properly.
Find additional sandbag filing station locations on the SoCoEmergency website.
How to report localized flooding or hazards: To report flooding, downed trees that are not blocking a roadway or other hazards in Sonoma city limits:
For emergencies that pose a threat to life and/or property, such as a downed power line, or downed trees blocking a roadway, always dial 9-1-1.
Warming Station: Homeless Action Sonoma (HAS) is operating a navigation center and warming station at 867 West Napa Street (site of the former Community Café). The center is open from 2:00 p.m. until 10:00 a.m. seven days a week, for anyone who needs a place to get out of the wet and cold nights.
Find additional warming center locations on the SoCoEmergency website.
Stay informed: Check the forecast regularly and listen to local news or a NOAA Weather Radio to stay informed about any watches and warnings that are issued.
Visit our Emergency Preparedness page for more information including an Emergency Supplies Checklist and visit Ready.gov/floods and SoCoEmergency to learn more about how you can protect yourself, your family, and your community in the event of flooding.