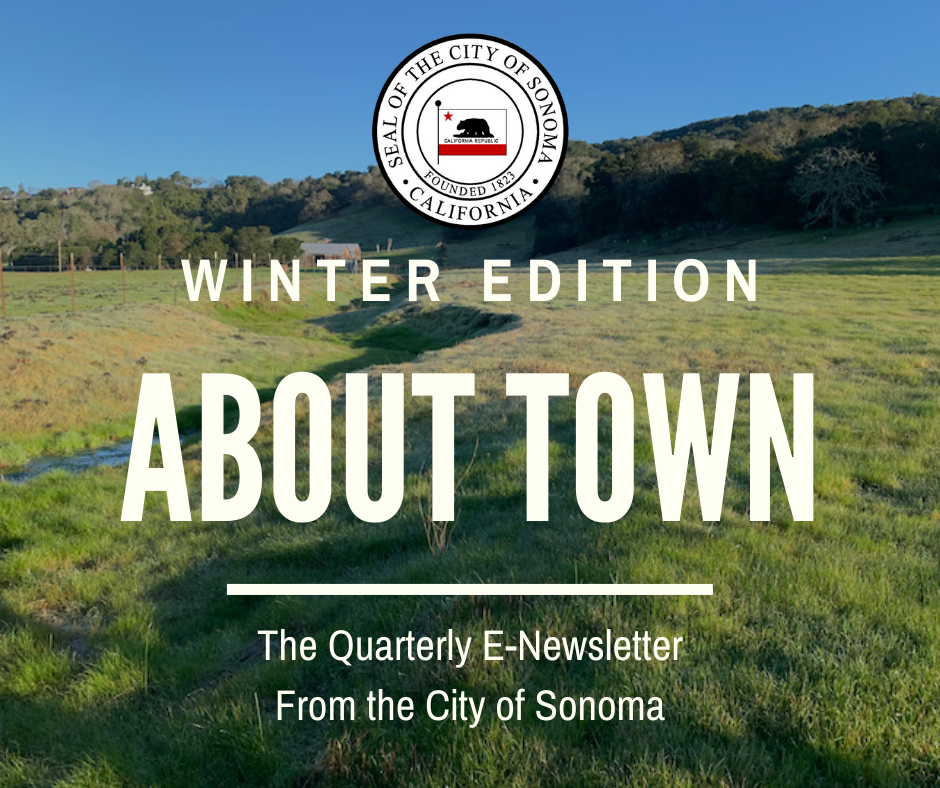 The latest edition of "About Town," the quarterly E-Newsletter from the City of Sonoma, is now available! Included in this issue:
Sonoma City Council Reorganization
Reception to Honor Treasure Artist, Betty Ann Ka'ihilani Bruno
Celebrate Sonoma – Clare O'Brien Day is March 2nd
Route 32 "Fare Free" Sonoma Shuttle Program Report
Sonoma Valley LOCALFest 2020, April 21st
Sonoma's Tuesday Night Market Vendor Applications Now Available!
2020 Sonoma City Profile Now Available
On the Agenda
City Council Meeting – February 3rd
Local Minimum Wage Rates in Effect
Winter Storm Preparedness
Sonoma Art Walk, First Thursdays – February 6th
Project Information & Updates
Stay Connected
Click here to read this edition online. If you didn't see this email in your inbox, subscribe today!