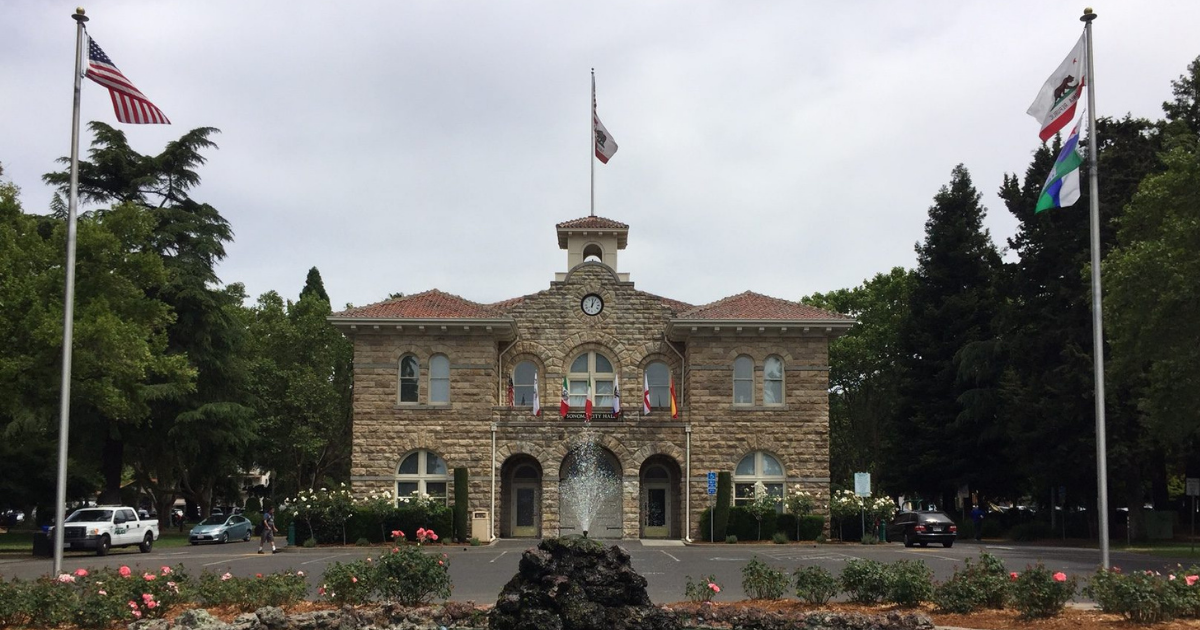 Due to the rapid decline in COVID-19 cases, Sonoma City Hall will reopen for in-person services beginning Monday, February 14th, and will align with the State's decision to lift its indoor mask mandate for vaccinated individuals. Masks must be worn in all City buildings by all unvaccinated individuals unless exempted*.
After almost 4 weeks of being open by appointment only, City Hall will resume regular hours and be open to the public on Monday through Thursday, 8:00 a.m. – noon and 1:00 p.m. – 5:00 p.m.
For the Planning and Building Departments, counter hours will be 8:00 a.m. to noon for drop-ins, and staff will be available by appointment only from 1:00 -5:00 p.m. (Monday – Thursday).  Please call 707-938-3681 to make a Planning or Building appointment.    
City Hall will continue the regular schedule of being closed to in-person services on Fridays, but departments remain available by e-mail on Fridays.
We encourage everyone to continue taking advantage of City services provided online and over the phone when convenient, and it's always a good idea to contact the department or specific staff member to make an appointment. We look forward to seeing you!
*By entering a City of Sonoma building unmasked, you are self-attesting that you are vaccinated or otherwise meet one or more of the exemptions below. Individuals are considered fully vaccinated 2 weeks after the final vaccination dose has been administered.
The following individuals are exempt from wearing masks at all times:
Persons younger than two years old. Very young children must not wear a mask because of the risk of suffocation.
Persons with a medical condition, mental health condition, or disablity that prevents wearing a mask. This includes persons with a medical condition for whom wearing a mask could obstruct breathing or who are unconscious, incapacitated, or otherwise unable to remove a mask without assistance.
Persons who are hearing impaired, or communicating with a person who is hearing impaired, where the ability to see the mouth is essential for communication.
Persons for whom wearing a mask would create a risk to the person related to their work, as determined by local, state, or federal regulators or workplace safety guidelines.