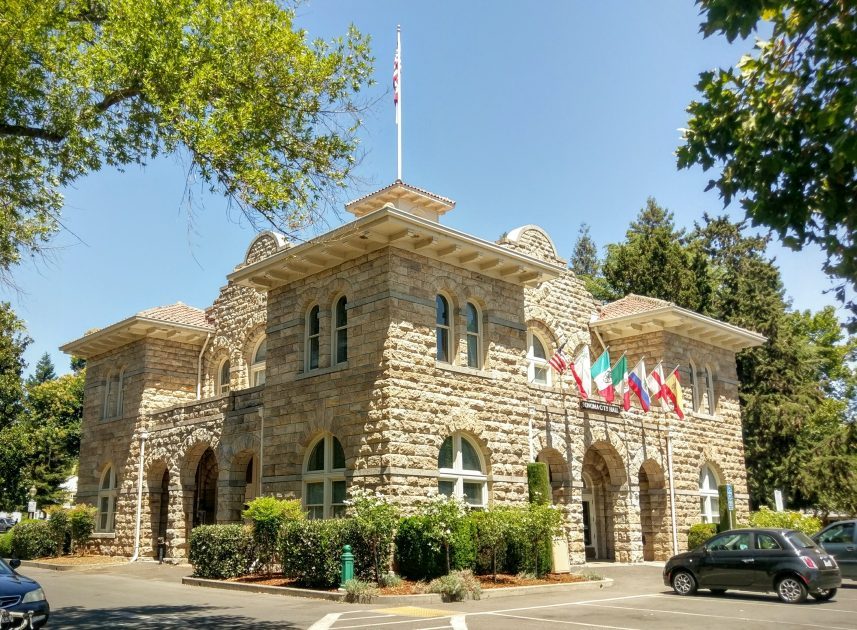 Following the easing of COVID-19 restrictions from the county and state, Sonoma City Hall will reopen for in-person services beginning Monday, June 28.
After almost 15 months of a primarily "virtual" service delivery model, City Hall will resume pre-pandemic hours and be open to the public on Monday through Thursday, 8:00 a.m. – noon and 1:00 p.m. – 5:00 p.m.
For the Planning and Building Departments, counter hours will be 8:00 a.m. to noon for drop-ins, and staff will be available by appointment only from 1:00 -5:00 p.m. (Monday – Thursday).  Please call 707-938-3681 to make a Planning or Building appointment.    
City Hall will continue the pre-pandemic schedule of being closed to in-person services on Fridays, but departments remain available by e-mail on Fridays.
We are thankful that so many Sonoma Valley residents are fully vaccinated. If you are fully vaccinated, you can avoid wearing a mask in City Hall and other City facilities (though you may wear one if you wish). If you are not vaccinated, you must wear a mask. Customers who enter City facilities without a mask are self-attesting that they are fully vaccinated.
We encourage everyone to continue taking advantage of City services provided online and over the phone when convenient, and it's always a good idea to contact the department or specific staff member to make an appointment. We look forward to seeing you!