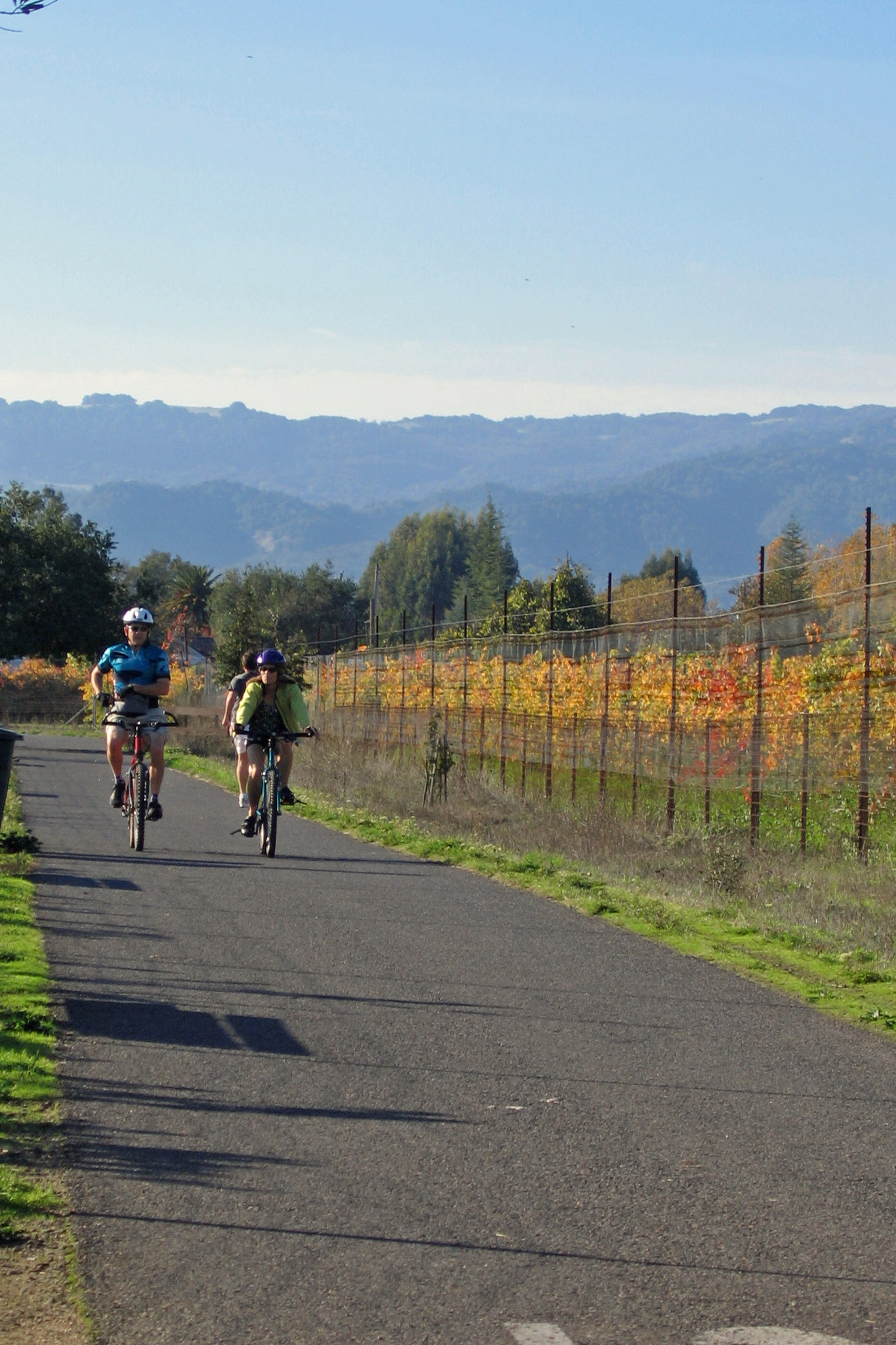 Email
Phone
Social Media
BenchesBike TrailsCity Park or FacilityDog FriendlyParks and Recreation DirectoryParks, Open Space and Historic SitesWalking / Hiking Trails
Bike Trails / Sonoma City Trail
The City's bicycle network consists of four miles of Class I bike paths, Class II bike lanes, and Class III bike routes. Plan your route using the City Bicycle Map.
The City's longest Class I pathway is the Sonoma City Trail, which runs east-west and extends for approximately 1.5 miles across northern Sonoma, from Sebastiani Winery to Sonoma Highway near Maxwell Farms Regional Park.  Depot Park, the Field of Dreams, and Olsen Park can all be accessed directly from the Sonoma City Trail.
Other Class I bike paths include the Fryer Creek Trail, a 1-mile north-south creekside trail that continues through Madera (Fryer Creek) Park. The Nathanson Creek Trail extends north-south along Nathanson Creek Preserve in the City's southeast quadrant connecting local neighborhoods and Sonoma Valley High School and Adele Harrison Middle School. The Sonoma Creek Trail is a short walking and biking trail along the east bank of Sonoma Creek, from West Napa St. to Oregon St.
Bicycle parking is available at several locations in the Plaza Park.  A bicycle repair station is located at Sonoma Valley Regional Library.
Learn more about the City's Adopt-a-Bike-Path  and Memorial Bench programs.