---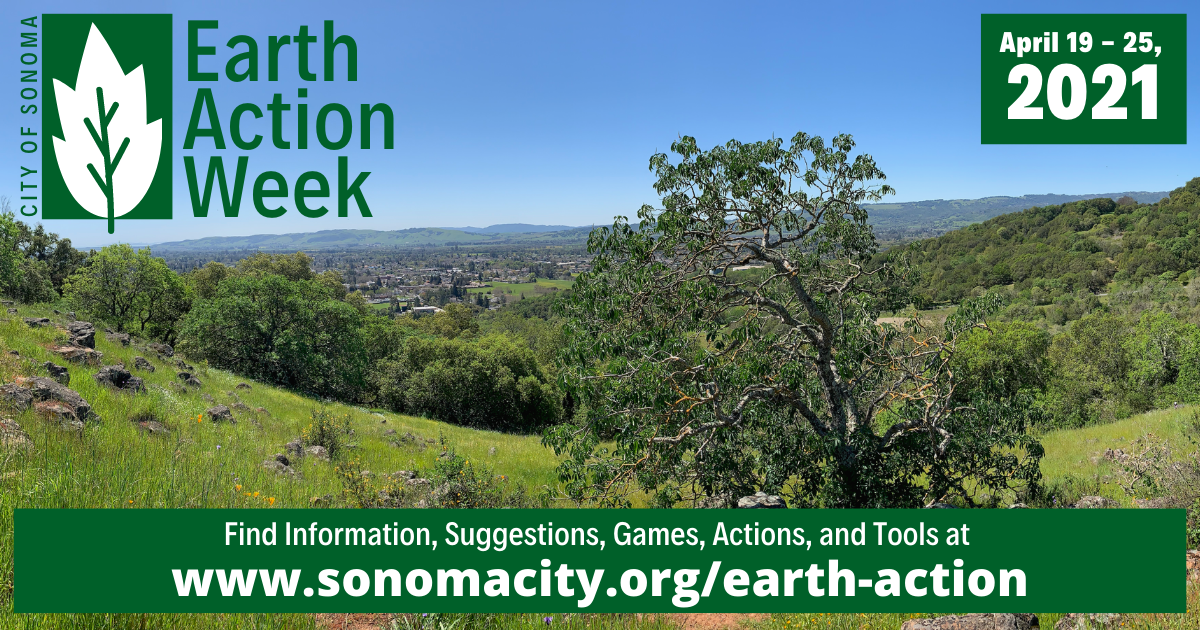 In celebration of Earth Day, the City of Sonoma invites you to participate in "Earth Action Week," April 19 – 25, 2021.
During Earth Week, let's all take time to learn and appreciate Sonoma's beautiful and precious environment, learn what we as a community have done to become environmental stewards, and find inspiration to take action, small or large, to be part of the solution to addressing climate change. Visit the Earth Action Week page for information, suggestions, games, actions, and tools.
And, this year we are holding a special photo contest! Capture your favorite natural spot in Sonoma between April 19th – 25th and upload it on our website for a chance to win a sustainable prize. Learn more about the 1st Annual Earth Day Photography Contest.
Now Accepting Nominations for Earth Day Business Recognition
The Sonoma Valley Chamber of Commerce and City of Sonoma are working together to recognize a local business for its green practices. Find more information and nominate your business here.