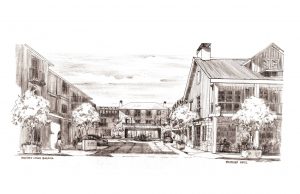 Project Location:
153 West Napa St. / 541 First St. West
Project Description:
Hotel development featuring 62 rooms and an 80-seat restaurant, including consideration of the use of an existing off-street parking lot at 136 West Napa St.
Contact the Planning Department:  Call (707) 938-3681 or Email
Project status updates and documents are provided below.  Please note that large documents might not be able to be previewed, but can be viewed by clicking the "download" link.