Sonoma Minimum Wage
In mid-2019, the Sonoma City Council completed a Minimum Wage Study and adopted a local minimum wage ordinance, which became Chapter 2.80 of the Sonoma Municipal Code.  The table below summarizes the City's local minimum wage as compared with the State of California's minimum wage.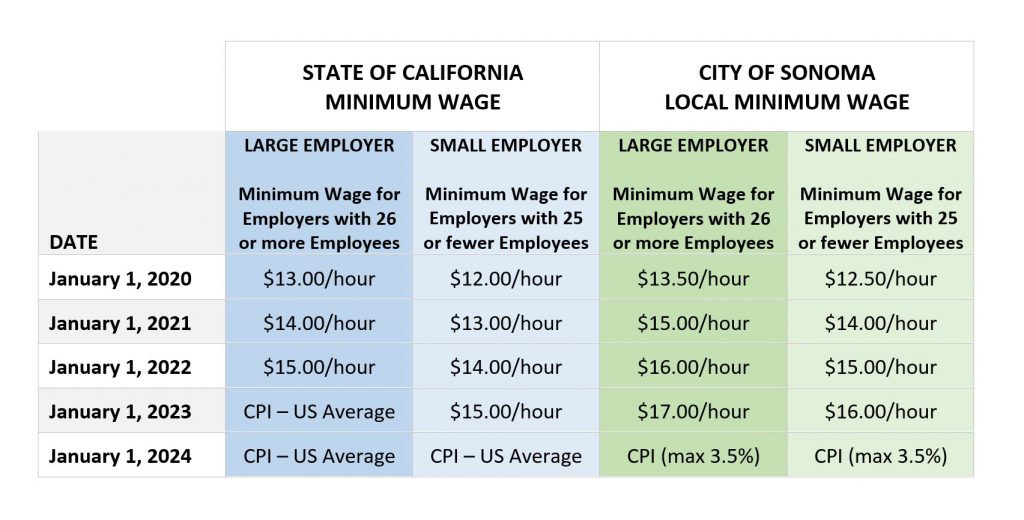 The following materials are available to download:
Answers to Frequently Asked Questions are provided below.  For more information, contact the City Clerk.
Sonoma also has a Living Wage ordinance, which is more limited in scope.  Learn more about the Living Wage here.