Fight Climate Change – Compost Your Kitchen Scraps!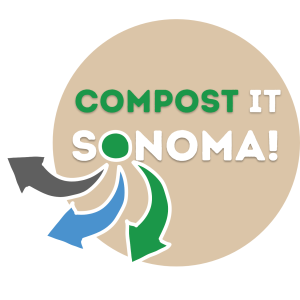 Para traducir esta página, desplácese hasta el final, haga clic en "Translate", y seleccione su idioma.
Organic material that is landfilled converts to methane. Methane is a powerful greenhouse gas that contributes to climate change. It is 25 times more potent than carbon dioxide. In California, food scraps account for 18 percent of all the material that goes to landfills. This means on average, every year each person in Sonoma sends about 300 pounds of food scraps to the landfill.
The good news is that methane from landfills is the easiest greenhouse gas to prevent. By placing all organic materials, which includes your food scraps, into the green organics cart, you can prevent the generation of methane. In addition to food scraps, because paper towels, napkins, and tissue cannot be recycled, but can be composted, they also should go into your green organics cart.
If you have felt a little powerless to help fight climate change, collecting and separating your food scraps is the easiest and no-cost action to make a difference. To make it even easier, the City of Sonoma is giving away free countertop kitchen pails to collect your scraps.
How to Get Your Free Pail