With almost 80 acres of City parks as well as scenic open space and an extensive bicycle network, outdoor opportunities abound in Sonoma.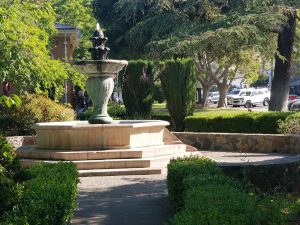 The Plaza Park is the cherished "crown jewel" of Sonoma. With its central location and tree-shaded lawns, ampitheatre, and playgrounds, the Plaza Park is home to many special events and is popular with both locals and visitors.  The City's parks system also include scenic hiking and biking trails, a variety of neighborhood parks, and unique reflections of our agricultural heritage such as the Sonoma Garden Park and the Tex Juen community vineyard.
The Public Works Department maintains most of these parks along with the City's bicycle trails, and also manages park improvements such as the recent Fryer Creek Pedestrian and Bicycle Bridge project and the upcoming Olsen Park Improvement Project. Several City-owned parks and trails are operated in partnership with community organizations such as the Sonoma Ecology Center.
In addition, local residents and visitors are fortunate to have nearby access to a wide range of parks, trails, and historical sites owned/operated by the County, State, and regional nonprofit organizations. Visit our online community Recreation & Parks Directory to learn more about all of the recreational opportunities in Sonoma Valley.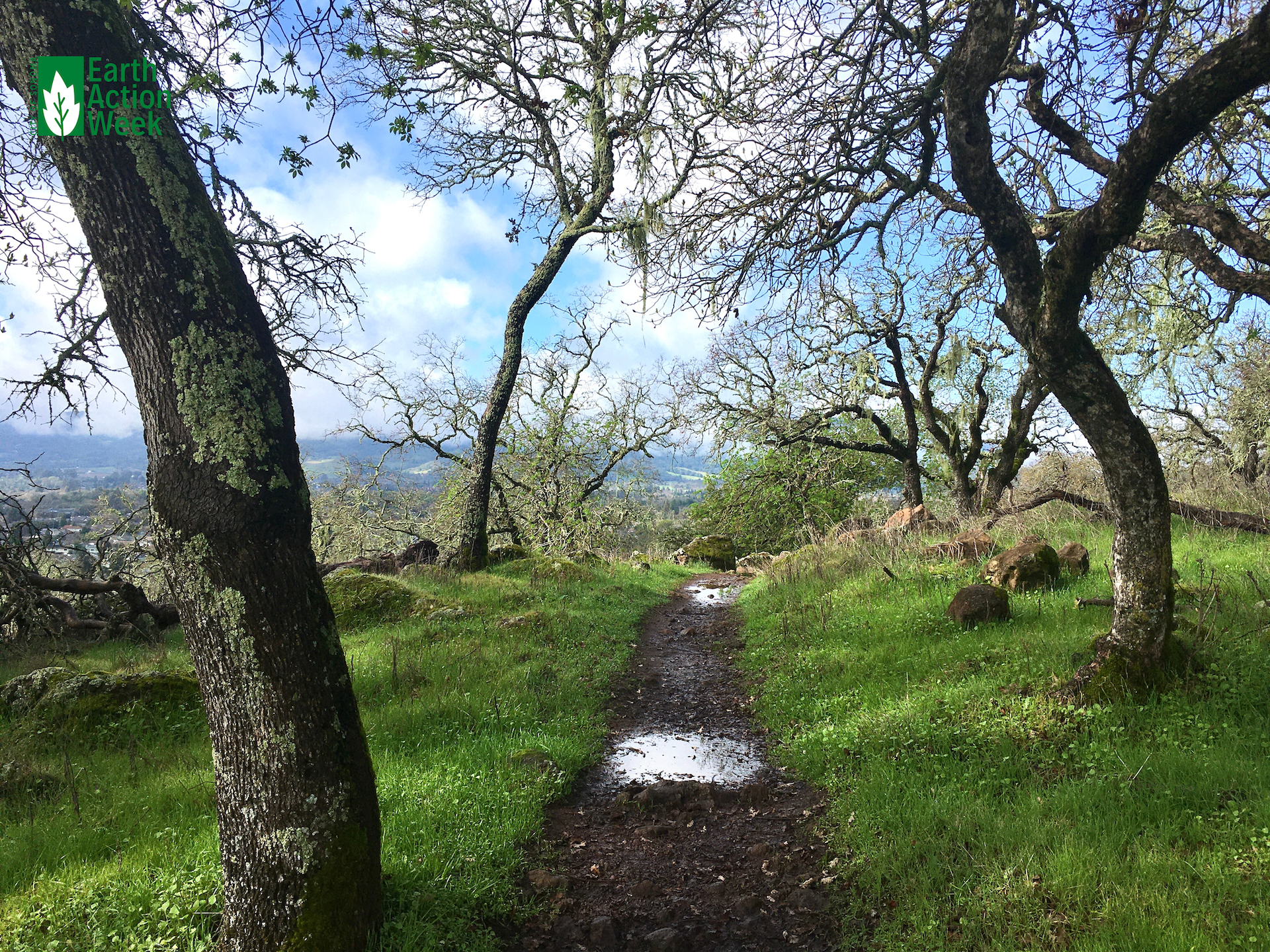 "Dreamlike Trail" by Julia Lindsay, Earth Day Photo Contest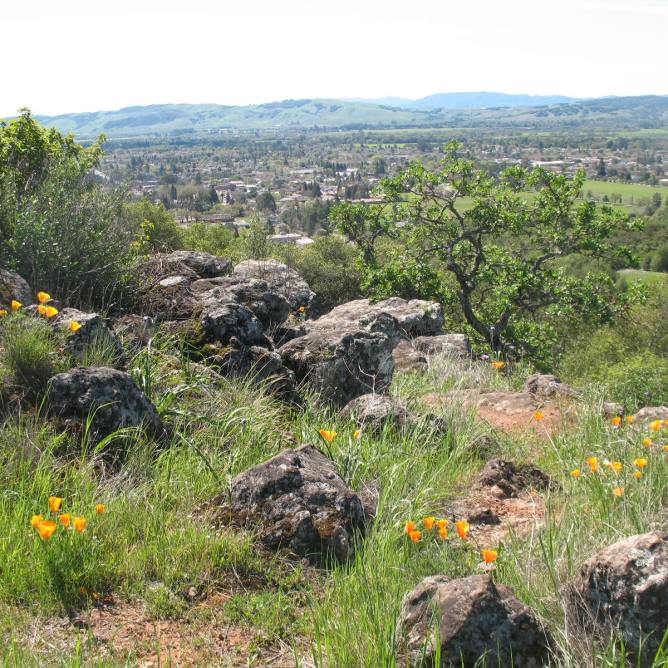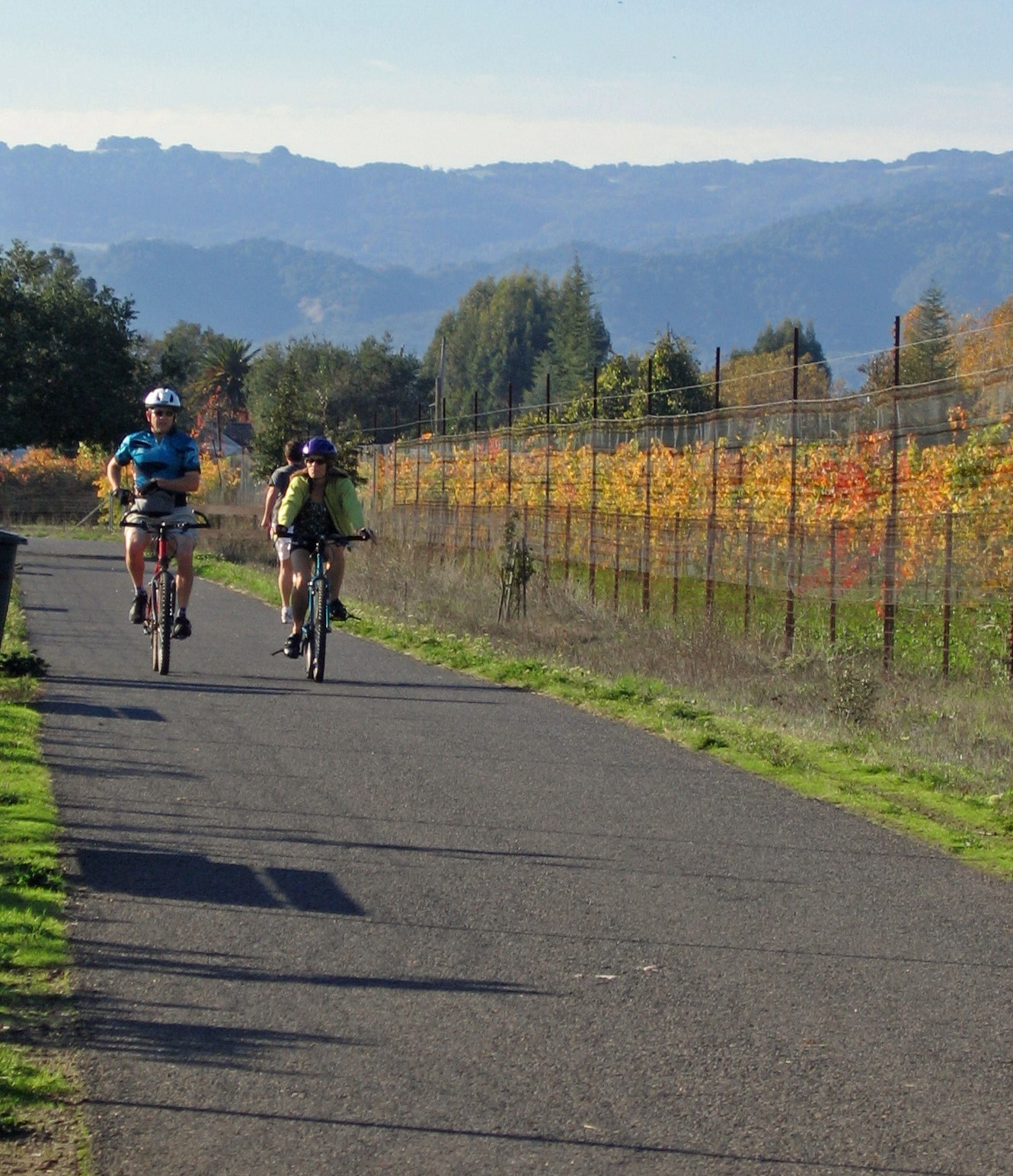 Planning and Funding our Parks
The new Parks, Recreation and Open Space Commission (PROS) will advise the City Council on matters related to the preservation and enhancement of parks, recreational facilities, open sp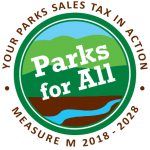 ace and the natural environment, with input from the ad hoc Community Recreation & Parks Task Force. For current and upcoming capital improvement projects, visit our Infrastructure Projects page.
Funding sources for Park improvements include the countywide voter-approved Measure M - Parks for All sales tax and the California Parks & Water Bond Act of 2018 (Prop 68).
Protecting Trees
The role of the City's Tree Committee is to preserve and properly maintain both public and private trees as set forth in the City's Tree Ordinance (Chapter 12.08 of the Sonoma Municipal Code). The Tree Committee consists of two members of the Community Services and Environment Commission and one certified arborist, and meets once a month.