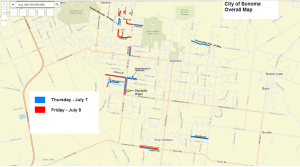 Location: Street segments throughout the City of Sonoma. See Schedule and Maps.
Project Description: A slurry seal is a preventive maintenance road treatment that involves the application of a mixture of water, asphalt emulsion, aggregate (very small crushed rock), and additives to an existing asphalt pavement surface. It helps protect streets from water penetration, provides a new surface with improved skid resistance, and extends the life of the roadway.
A slurry seal is a surface treatment that extends the life of pavement and needs to be applied to a street before it begins to fail with potholes and broken surfaces. It is a cost-effective way to keep streets maintained
This project generally involves street surface treatment (slurry seal) for street segments throughout the City. Specifically, the improvements consist of surface preparation; crack seal; removal and replacement of pavement striping and markings; protection of existing utility structures, curb and gutter, and cross gutter; traffic control; and other related work.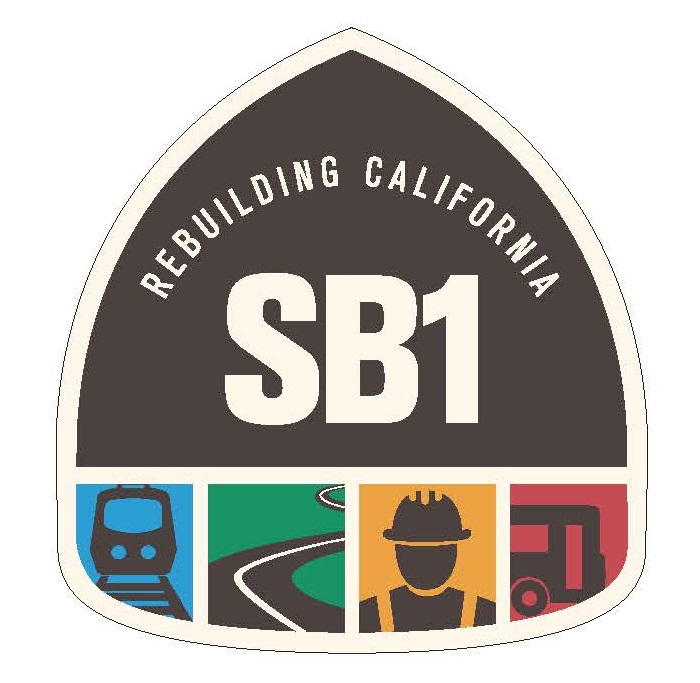 Project Budget: This project is funded by Road Maintenance and Rehabilitation Account funds received from Senate Bill 1 (SB 1), the Road Repair and Accountability Act of 2017.   No City General Fund proceeds are being used for this project.